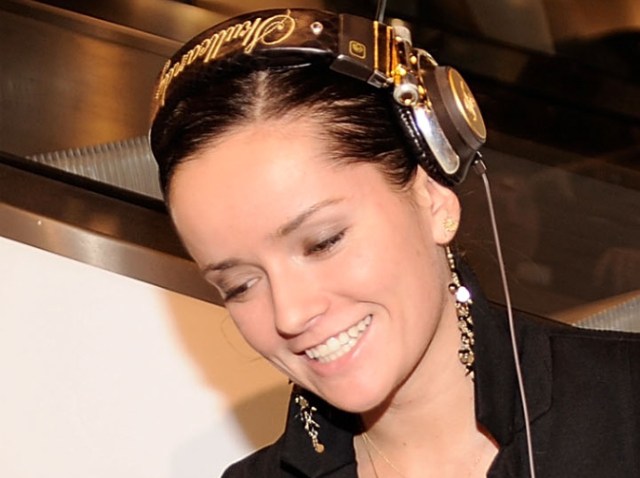 DJ Lexey was having a blast turning tables at a recent Lord and Taylor event but the deejay admitted that she can't help being critical when she's on the other side of the booth.
"I think it comes with the job. You can't really go anywhere now and not realize the music that's surrounding you," the petite brunette told Niteside. "You always kind of listen for like, 'Oh, what's next? Oh, that was kind of a lousy transition, I would've done it this way.'"
Lexey was one of many special guests at the unveiling of Lord and Taylor's flagship store renovation on Fifth Avenue, headlined by R&B star Ciara and Mayor Bloomberg. All proceeds went to VH1's "Save the Music" foundation and the store's ten floors were open, offering plenty of mini burgers, spring rolls and champagne.
Decked out in leopard print, the New York-by-way-of Russia deejay said going to parties isn't always a negative experience.
"At the same time it's nice to get surprised by a good deejay, that really carries something new, you can be inspired about that," she said. "You know, it can go both ways."
Lexey, who has traveled all over the world and spun records at New York hot spots like Greenhouse and the Gansevoort Hotel, added that the main thing to do as a DJ is stay calm and carry on.
"It happens, speakers blow out, music shuts down, people boo and you have to kind of figure it out. But everyone recovers, so the party goes on."