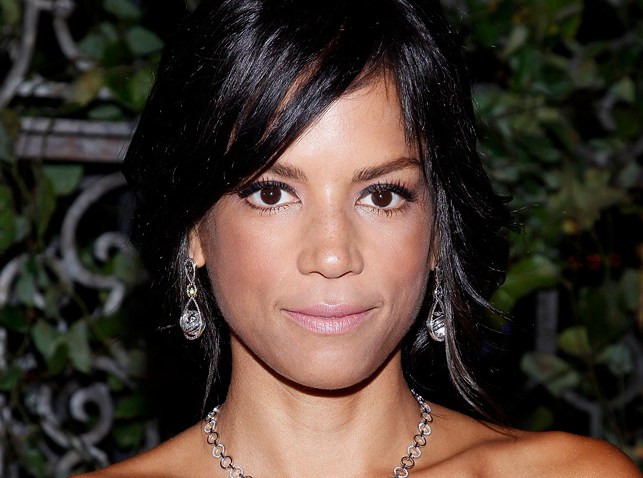 Some of New York's most famous and fashionable blew off some post-Fashion-Week steam to support foster care children in the biggest event since the week-long extravaganza.
On the red carpet at the New Yorkers for Children Gala at Cipriani on 42nd Street, model and actress Veronica Webb said she was still recovering from the Jay-Z and Eminem Yankee Stadium Concert and after-party that kicked off fashion week for her.
"New York City, when it decides to go va va voom goes ka-boom," the fashion darling said." There's so much to do and so many places to get to."
Designer Rachel Roy, wearing a beige gown of her own, saw the end of the high-heeled madness as an opportunity to "start fresh, work on new colors and silhouettes, and go right back at it."
"I like the energy and the fashion and I love what I do," the designer said, later admitting, "Anything you can imagine is stressful about preparing a presentation is extremely stressful."
For some big-name celebs, those seven days weren't all about fitting shows and parties into their Blackberries. "Gossip Girl" star Kelly Rutherford said she was happy to have work off so she could spend some extra mommy-time with her son, Hermes.
"It was his first week at school. I was able to take him, drop him off, pick him up, that was fun. And then I went to a fashion show in between."
New York may never sleep -- especially during Fashion Week -- but that's no excuse for Webb to get lazy. Models must not get bags under their eyes. She's been training all year for the NYC Marathon on Nov. 7 on behalf of Harlem United.
"You just do it," she said. "If you have time to watch TV, you have time anything else you want to do."
Other names like Courtney Love, Estelle and Kanye West came to the fundraiser hosted by former foster child and actress/model Selita Ebanks. Giants All-Pro Linebacker Keith Bulluck was honored for his work with the Keith Bulluck Believe and Achieve Foundation.
Ebanks, a former Victoria's Secret Angel, said, "It's something that's dear to my heart. New Yorkers for Children is such an important organization…[we need to] encourage them to be successful regardless of their past."