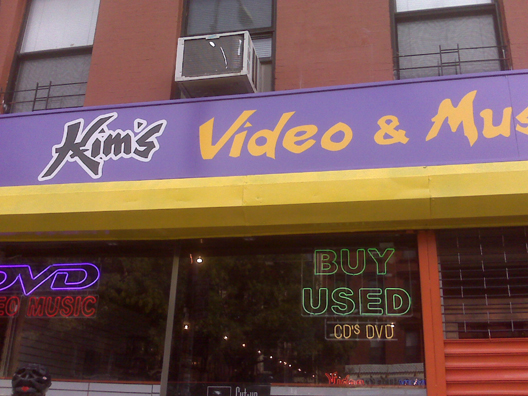 When we stopped by the new Kim's this afternoon around 12:30, it was closed, despite rumors that it would open yesterday. Apparently, we were both a day late and a little too early—it finally opened this afternoon, and chief Kim's watcher Jeremiah of Vanishing New York has a look inside. The new Kim's is purchase-only but, like the old one, it's organized by director and genre. Best part: The Love Guru posters are down. By the way, the store still sells CDs, which is bound to be useful if you don't have one of those newfangled computing machines. (We kid, we kid!)
· Kim's on 1st Opens [VNY]
· New Kim's Opens Tomorrow; Old Kim's Gets Eulogized [Racked] For more stories from Racked, go to racked.com.
Copyright RACKN