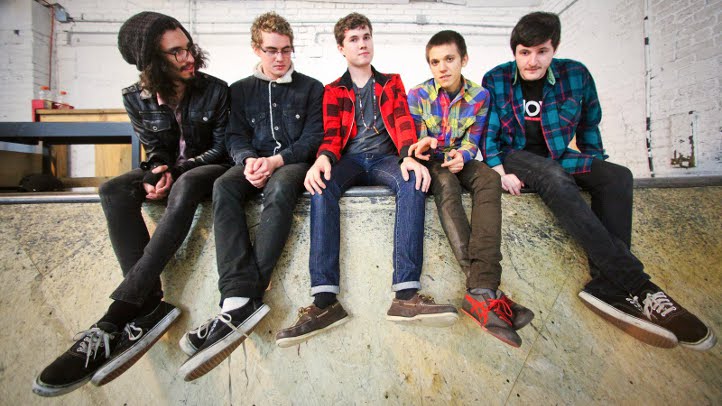 New Yorkers are a spoiled bunch. It's a fact of life. Don't go getting upset. While I'm not a native, after 12 years in the East Village, I consider myself a veteran of the city. As the summer months creep up on us, the rest of the country experiences a decrease in the volume of live concerts at their disposal while New York is subject to an influx.
Let's set aside all the River to River, SummerStage and Celebrate Brooklyn events for a second and simply focus on the weekend of June 16 through June 19 when the Northside Festival will take over the Williamsburg and Greenpoint neighborhoods in Brooklyn.
A few bands like Guided by Voices, Beirut and Deer Tick (performing as Deervana) had already been announced, but today festival organizers dropped a list of 65 new bands that have been confirmed for Northside 2011.
A few of the more exciting announcements come as support to preexisting shows. For instance, Florida golden boys Surfer Blood will support Guided by Voices and Wavves at the McCarren Park Stage on Saturday June 18. Surfer Blood will also play a show at the much smaller Knitting Factory during the Northside Festival.
Additionally, the illustrious Sharon Van Etten will lend her services as support to Beirut at McCarren Park on Friday June 17. Tickets for this concert and the Guided by Voices event are currently on sale.
Another notable piece of news is that Brooklyn's own Theophilus London will headline the "Official Northside Festival Opening Party," at the Music Hall of Williamsburg on June 16. Tickets for this event, that is sure to add a number of artists, go on sale April 29 via Ticketmaster.
Below is the entire list of 65 artists that have been confirmed for this year's festival:
Surfer Blood • Sharon Van Etten • Theophilus London • DOM • Mount Eerie • The Strange Boys • Iceage (U.S. debut) • Frankie Rose & the Outs • Cult of Youth • Alela Diane & Wild Divine • White Fence • Grouplove • Lucky Dragons • Takka Takka • Blondes • Janka Nabay • Holiday Shores • Eternal Summers • The Babies • Xeno and Oaklander • Houses • Teengirl Fantasy • Delicate Steve • Grooms • Slowdance • Grand Rapids • Radical Dads • Mainland • Easter Vomit • Lady Lamb The Beekeeper • Sean Bones • Dream Diary • Xray Eyeballs • The Loom • Pursesnatchers • Gatekeeper • Nicholas Krgovich (No Kids) • Pop. 1280 • World Atlas • Dry The River • The Black Hollies • I'm Turning Into • Quiet Lights • The Secret History • Tiny Victories • Indian Rebound • Kindest Lines • Coyote Eyes • Yellow Tears • Epee du Bois • Marie Stella • Mussels • Diehard • Sensual Harassment • Wires Under Tension • Dry the River • RYAT • The Gypsy West • Dirty Dishes • Grandfather • Bangladeafy • Grass Is Green • Anasazi • The Men • Pillow Theory • Lost Tribe • A Lull • The Brooklyn What
While it is a bit unclear as to how much access a Northside Festival Badge will get you, they are currently on sale.