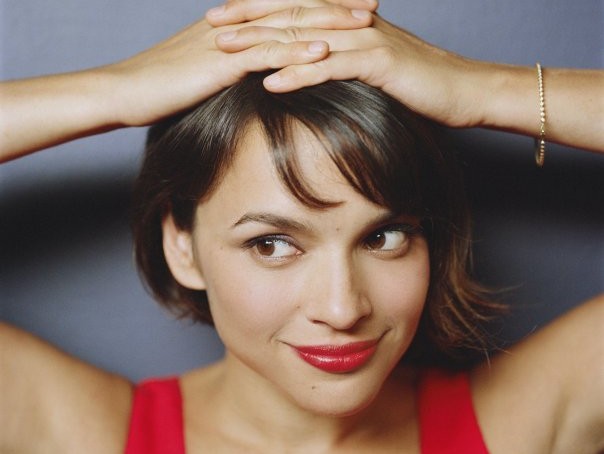 When Norah Jones won approximately 8,000 Grammys for her debut Come Away With Me, (which was either just classy enough or too classy, depending on your perspective) there were lots of jokes about wine and cheese parties and Things Moms Like.
Maybe this rankled the Texas-born, New York based songwriter, or maybe she always had an adventurous side that there wasn't room for on her classicist debut.
But ever since that coronation, she's gone out of her way to collaborate with artists like Mike Patton, Andre 3000, Ryan Adams, Will Sheff, M. Ward and Herbie Hancock, who have either helped her find new wrinkles in her jazz-pop sound, or pushed her out of it completely.
Though we haven't heard her upcoming album Little Broken Hearts, it seems fair to speculate that this might be her most adventurous music yet.
The album was co-written and produced by creative gadfly Danger Mouse, best known for his work as a member of Gnarls Barkley and as the maker of the Jay-Z/Beatles mash-up The Grey Album. The two first worked together when Jones sang on three songs on last year's Rome, which was Danger Mouse's tribute to spaghetti Western soundtracks. Apparently, the two hit off and kept working together in his Los Angeles studio.
We don't have a release date or track listing for Hearts just yet, but we do know that she plays Rochester's Kodak Hall on June 29. Tickets go on sale here this Friday at 10 a.m.