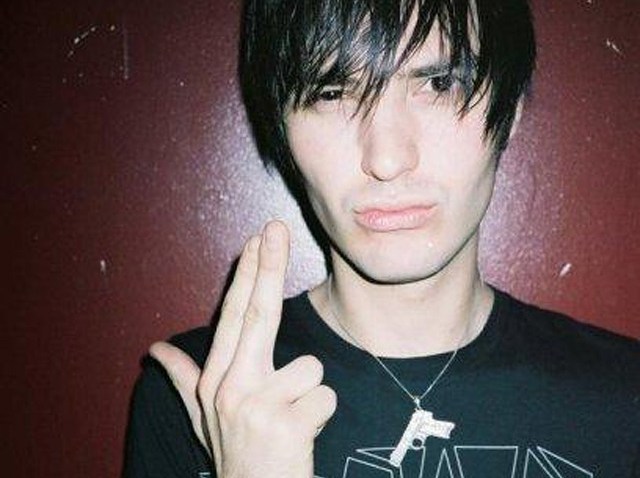 Nightlife promoter Greggor (a.k.a. Gregory Dinwoodie) spills on the whirlwind that has become his life as a party promoter in New York responsible for some of the hottest bashes in town and why he thinks Manhattan is set in its ways and Brooklyn is more fun.
Where are you from and how did you get started in the NYC nightlife scene? I was born in Johannesburg, South Africa, but spent my teens in Miami promoting infamous parties such as REVOLVER. When I moved to NYC in November of '06, my friend Travis Stewart a.k.a. MACHINEDRUM (DJ and producer), and I decided that we were going to start a new monthly party called CASSETTE and focus more on art and the quality of the music. ... Miss Guy, a popular DJ who I had booked for the opening night of CASSETTE, saw how well we did and asked me if I wanted to promote/host a new party called THE FACTORY by Michael Formika, Michael T and Richie Rich with the likes of Amanda Lepore, Cazwell, Michael Cavadias and Michael Gogel. ... Of course I jumped at the opportunity to work with such well known and respected nightlife personalities. ... From there on it just kind of took off. It's been a non-stop rollercoaster of wild and crazy parties since then.

What regular parties are you currently promoting and/or hosting? As of right now I work with my partner in debauchery Rachel Landry and we host/promote Mondays (The Beautiful Fall) at Juliet Supper Club, Tuesdays (No BS) at Union Square Lounge, Wednesdays (Automatic Crack) at Van Gogh's Radio Lounge, a monthly party at the Hudson Hotel (luv hertz) on the first Thursday of every month and a monthly party at Deity Supper Club (for the luv) on the third Thursday of every month with DJ Lindsay Luv, a monthly party at the Cove on Fridays (Disco Vibes), which is a Kill Shop Kill event. And lastly, this Saturday, we're hosting CASSETTE. Right now we're in the process of acquiring a new weekly Friday party and more weekly events.

What's the difference between the scene in Brooklyn and Manhattan, and which do you prefer? There's a very big difference. The Manhattan kids are more fashion-forward and more put together in terms of status and style. There's a lot more hoity-toity-ness. In Brooklyn, the kids are way more down-to-earth and the scene is more laid back and casual. I prefer the Brooklyn scene as it seems there's more room for advancement and experimentation. Manhattan seems to be set in its ways and quite limited in terms of how creative it can get because I believe people expect a higher standard from Manhattan, and there's more competition to keep up with -- also a more high-end crowd that spends more money than dirty hipsters ... to cater to. Brooklyn's way more fun though

How do you get the word out on the events you promote? Do you have to have an in to attend? We do a lot of marketing via Facebook event pages, status updates and Twitter posts. We also send out mass text messages to certain events and email our email lists. If you're signed up to either my text list or my email list you will automatically have the in. It's more about people knowing what we're doing and being intrigued enough to want to go and check it out. Usually everyone's welcome at our parties and you just have to drop our name at the door, but some parties are more selective and open to only a certain crowd. Those are the parties where you'll get a text message inviting you personally

As a promoter, have you ever had to deal with uninvited guests? I have to deal with uninvited guests all the time. Some people take advantage of the fact that all you have to do is drop a certain club promoters name to get into the party. One Girl, a friend of a former arch enemy, would come to my Friday party at baddies all the time and make everyone so uncomfortable. Fortunately, I think she got a clue and moved on. Now I have a boy from New Jersey who pretends to know everyone in nightlife and lies up a storm every time you see him. There's always someone.

Who do you consider a nightlife legend in NYC that you would love to work with? Sophia Lamar -- hands down. She has been around since the club kid days, worked with Michael Alig, Larry T, The Misshapes and all the notable figureheads that have played a key role in shaping NY nightlife. Also, she can find about 50 or more ways to make a simple black fabric turn into a unique masterful ensemble. Her fashion sense is superior, her wisdom is real and her creativity is beyond explosive.

When you're not working, where do you find yourself hanging out? In the day, the East Village/Lower East Side or West Village. At night, I love going to Darkroom, Lit, Boiler Room -- even if it is a little shady gay bar, you can't beat a $3 gin and tonic, that's even cheaper than Mars Bar. I love the underground, grungy type places. It's a nice break from all the high-end clubs I promote.

Do you have a day job? No, but recently I've been interested in screen printing and plan to intern for a friend at his screen printing shop.

Do you have an outrageous party idea you would love to launch in NYC? I have so many crazy ideas that come and go. ... I know this may sound strange, but I had an idea of doing a party based on Egyptian mythology ... where the flyers would be written in hieroglyphs and some would have hidden messages that you could decipher for reduced entry or a free drink. Where people would come dressed as kings, queens, sphinx's ... more of a historic look. Even an 18th century Marie Antoinette-themed party would be good, but the best ones I can't tell you because I might just use them one day.

Where do you see yourself in 10 years? I see myself producing, creating, editing big-budget films. I love writing and creating emotions for people to feel. Making movies will only serve to incorporate my love for music and give me the ultimate medium to express myself. I'll also have a puppy, and I'll probably be living in San Francisco.