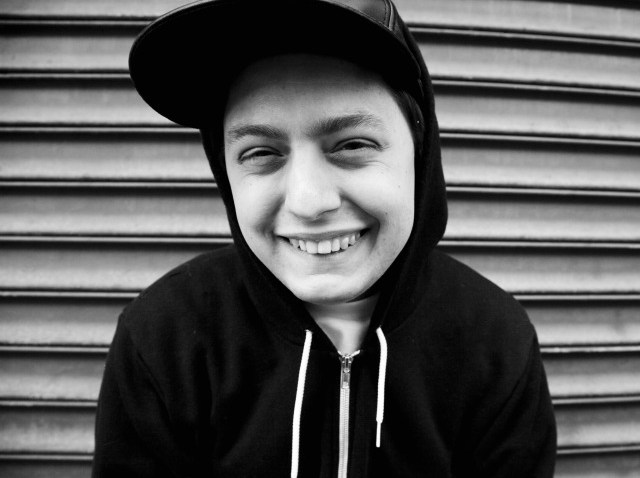 In just a few years, Brooklyn's Nick Catchdubs went from an associate editor position at tastemaking music bible "The Fader" to DJing with the likes of Diplo and sharing stages with Spank Rock and MIA. Now a full-time record slinger, Nick has partnered with A-Trak to form Fools Gold Records, putting out dance tracks and playing everything from his own monthly New York party to SXSW showcases. Niteside caught up with the man who breaks some of today's freshest cuts to pick his brain about this summer's hottest singles, his favorite Monday night bar and a prized Bart Simpson-shaped record.
How did you crossover from being in a band to being a DJ? What were the first decks you owned? I was always playing and writing music of my own since I was a little kid. But when it was time to bring that out to the world and perform, the magic combination of people, which makes for a great band, never really came together for me. It's as much juggling personalities as it is schedules, etc., let alone agreeing on styles, sounds, etc. So there was all this stuff that I wanted to touch upon musically, and one day the light bulb went off that DJng was a way I could connect all the dots myself without having to worry about a drummer showing up or whatever. I already had records and knew immediately this was something I wanted to do for real, so I found a credit card that didn't charge interest for a few months and got a proper set up, two Technics 1200s and a mixer.
You used to be an editor at "The Fader." What was it like to finally go into music full-time? Well, editing a music magazine is going into music full-time! Figuring out a way to do my DJ stuff on top of that --yikes. I'm in a somewhat similar position now, running Fool's Gold with A-Trak during the day, then DJing here and abroad, along with fitting in production and studio work in there wherever possible. I still struggle to find a balance time-wise for everything. But my work and presence as a label owner-A&R works in tandem with what I do as a DJ and vice versa.
Fool's Gold Records has quite the crew. How did the label get started and what's the significance behind the name? The core values of the company have always been based around putting out our friends' music, capturing our environment and reflecting the scene we're a part of. It's why we enlisted another friend (Dust La Rock) to be our art director, it's why we go out of our way to bring all our artists together for shows and tours, why we collaborate, why we document everyone's work on the website -- it's really a family affair, something that has gone beyond Brooklyn to incorporate people we love from around the world. As for the name, we wanted something bold that didn't take itself too seriously. Braggadocio with a wink! Fool's Gold pretty much nailed it.
What's been your most memorable nightlife experience? The parties I went to when I first started getting into DJing -- Hollertronix in Philly, The Rub in Brooklyn -- really formed the way I approach nightlife. It's not about models and bottle service, but about doing it yourself, building a sweaty vibe with a good crowd, presenting music that you love by putting your own spin on it, your own personality and style.
Do you have a favorite place or party to spin at in NYC? What's your favorite party or club to hit when you're not performing? My favorite party in NYC is Flashing Lights, a dance music night I do with DJ Ayres and Jubilee. Every month we rent out a dim-sum restaurant in Chinatown (88 Palace), bring in our laser and go nuts. It's really ravey and open minded. I really enjoy playing there. When I'm not working, I only go out to see my friends DJ, wherever they may be. I don't really have a favorite club. I do have a favorite bar on Monday nights, but have been sworn to secrecy as to its whereabouts.
How did you and A-Trak get to know each other? We met at a party we were both booked to DJ, and just stayed in touch. We found that we got along really well, shared similar tastes and references and would always send music back and forth. A few years later we started the label.
You're known for having a voracious music appetite, but what's one record in your collection that even your fans would be surprised to know you own? One of the weirdest records I have is a Bart Simpson-shaped vinyl single for "Deep Deep Trouble," but I don't think that's a surprise to anyone who really knows me.
Speaking of records, are you spinning vinyl these days or mixing mp3s with Serato? I started out playing records, but when Serato came out it was a no-brainer to switch over. On the most basic level, it lets me play the way I did with vinyl but not have to carry crates of singles everywhere. But it also allows for looping and other effects that I can throw in the mix. Ultimately its not about the technology but having good ideas and connecting with a crowd.
Recently, devout vinyl DJs complained to us that the DJ used to find the record, but today, anyone can have a track -- do you think that dilutes the role of the DJ, particularly as a tastemaker? Not at all. It's not just about the song, but the way you play it, the context you give it. People certainly have more access to music than ever before, but the best DJs still find ways to present music in fresh ways, flip songs unexpectedly, and turn unknown and underappreciated records into anthems. You can have the biggest records in the world and still be wack.
Can you give us a prediction? What's going to be the one summer jam that we'll be hearing all over downtown NYC by July? Hopefully it's something unexpected even to me! I'm sure that tracks from the LCD Soundsystem and MIA records will be all over the place, just like the last time they dropped new records. It's been cool hearing songs on Fool's Gold like Donnis' "Gone" and Kingdom's "Mind Reader" in more and more places lately, I think the momentum those have built up already will continue to carry over for the summer.