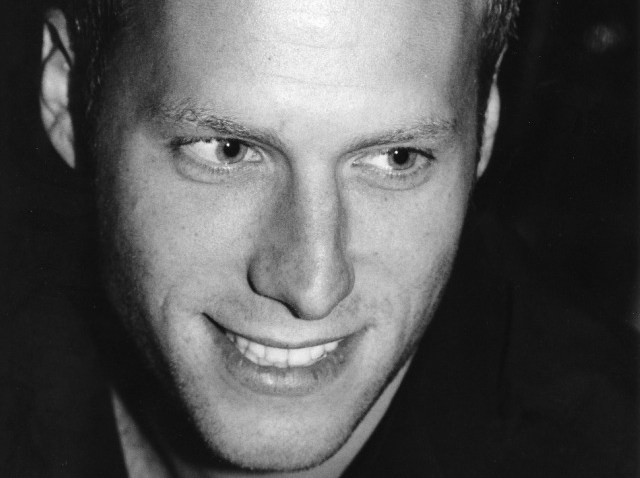 For the past decade, Manhattan native Adam Alpert has helped define high-end New York nightlife, working as the director of hard-to-infiltrate hotspots like 1Oak and BUTTER. Niteside caught up with the late-night guru to talk about his new DJ agency, partying with the World Series-winning Yankees, and what city he'd like to take 1Oak to next.
How did you first get involved in the nightlife business? I was born and raised in Manhattan and have been in the nightlife business for 11 years. The summer after my freshman year at University of Pennsylvania, I found a club called Cream on the Upper West Side and started a weekly Thursday night party. The first night and every night thereafter there was a line down the block. Nightlife people from around NYC started hear about my Thursday night party at Cream and started calling me to work with them at their clubs. Since then, I have worked in promotions and marketing with pretty much every well-known venue in NYC. The summer after junior year in 2001, I went to intern for Steve Lewis at SPA nightclub. Steve was a major nightlife player whose experience extended to the infamous clubs like Studio 54, Tunnel, Palladium, and Limelight, so I positioned myself purposefully to learn from the best. It was during my time at SPA that I met Scott Sartiano and Richie Akiva, and shortly thereafter I joined them in their joint venture --The Butter Group -- right after I graduated. I have been Director of Marketing and Promotions for The Butter Group. The Butter Group consists of Butter Restaurant in NYC -- which coined the one-stop night out with a high-end food establishment with a lounge located below -- 1OAK, one of the most renowned clubs in the city, and Butter NC, a bi-level nightclub in Charlotte, North Carolina, that opened this past February in the NC Music Factory.
What's been your most memorable night on the town? That is a very tough question! Off hand, I would say Diddy's 35th birthday at Cipriani Wall Street about six years ago -- it was truly unbelievable. And I remember some great Tuesday nights at Spa in 2001. And of course our famous Butter Monday night parties. There have definitely been numerous epic nights at 1OAK, such as Jay-Z's VMA After-Party last fall, and the Yankees World Series party was a once in a lifetime experience, but there are just too many to name.
What's your advice to readers hoping to make it past 1Oak's tight door? Make a reservation, come early and dress well.
1Oak is truly unique inside; what inspired the decor? It's been said that the decor is mysterious fantasy -- from the Darwin's Origin of the Species etched into the front entrance, the letter wall with hidden sayings, the oak wood arc ceiling, zebra floor, palatial banquets, fireplace, to the harmonious murals -- the space gives guests a sense of warmth and a setting to let loose.
If there's another city you could bring the 1Oak brand to, what would it be? If I had my choice it would be Paris, the second greatest city in the world.
Care to leak any salacious bits of gossip from inside 1Oak's hallowed walls? Then it wouldn't be one-of-a-kind!
You've been in the biz for a while now -- what motivates you? I really strive to bring people together. I can't count the number of couples I've gotten together or business deals I've brokered solely by introducing two people to each other. Our ultimate goal at 1Oak is to bring an eclectic group of patrons together every night and create an atmosphere where they can forget the stresses of everyday life and experience something new and exciting every time they visit.
You just launched 4AM, can you fill us in on the new venture? I have been choosing DJs for parties and events for 11 years as well as playing a major role in the music programming for 1OAK, Butter Restaurant and Butter NC for as long as I can remember. I turned my passion into profit by hand-selecting the best DJs in New York City and launching a DJ management company along with our resident and one of the best DJs in the country, Jus-Ske. The company is called 4AM (4 Artist Management) as a tribute to the time New York City closes. We wanted to make sure everyone knew we were from New York. New York invented the DJ and the legends all come from New York. Everything happens here first including music. Our roster includes: Jus-Ske, Jesse Marco, Sinatra, Sal Morale, Phresh, Ani Quinn, Price, Orazio Rispo, Suss One and Theory, and we continue to search for new talent.
Going forward, how do you see New York nightlife -- especially in the upper echelons -- evolving? New York nightlife is always evolving -- in so many words -- with the new projects Scott & Richie have coming up and the ever-changing landscape and trends in NYC, I think more and more people are going to begin to think outside of the box.
When you aren't at a club or an event you're affiliated with, what are your favorite nightlife spots in the city? The ones that impress me are Boom Boom Room and La Esquina.
What's a late-night guilty pleasure (where would we be surprised to find you)? Slurpees at 7-11.
Finally, what era of New York nightlife would you most enjoy being transported back to? I would have loved to experience Studio 54 during its heyday, Spy and Life.