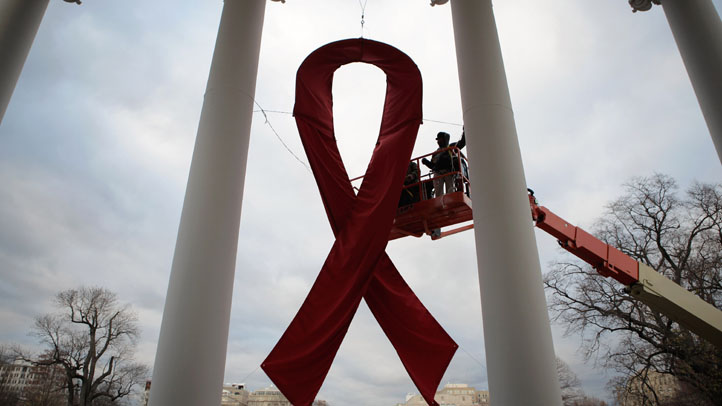 The 24th World AIDS Day is Thursday, and there are a number of ways New Yorkers can participate in the annual day of awareness of the more than 30 million people in the world living with HIV and AIDS.
The World AIDS Campaign's new slogan is Getting to Zero, which means "Zero New HIV Infections, Zero Discriminations, Zero AIDS Related Deaths." One way to help get that number down is to get tested, and the Centers for Disease Control has a website where you can find the place nearest you to do that.
World AIDS Day is as much about AIDS awareness as it is about remembering the millions of people who have died from HIV and AIDS-related complications in the decades since the disease was first identified.
The NAMES Project AIDS Memorial Quilt, which is covered with millions of names of people who have passed away from the disease, is on display today at the Empire State Plaza Convention Center. If you can't make it out to Albany to see the quilt but still want to do something to acknowledge the day, the nonprofit Housing Works is having a reading of people who have died of AIDS. Anyone who wishes to tell a story about how the disease affected his or her life is welcome to drop by and record a video for the organization's Memorial Project.