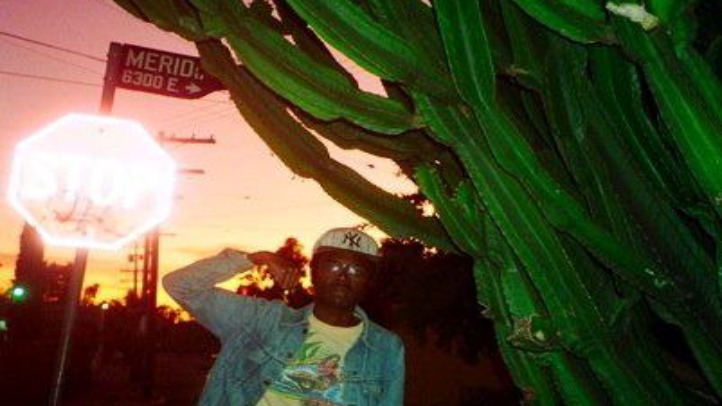 The new dance-rock incarnation of Dev Hynes, a/k/a Lightspeed Champion, is in an entirely new orbit.
The New York singer/songwriter approaches his new solo outfit Blood Orange with keen experimentalism, mixing industrially heavy melodies with electric scraps, operatic vocal harmonies (new track "Bone Dry" should rattle Sebastian Bach's cage), and psychedelic rumination. There are echoes of his now-defunct dance-punk band Test Icicles in there, as well as a good dash of jovial madness — yet it's all anchored in solid hooks, hardly surprising for the moonlighting professional songwriter (for Florence and the Machine, Chemical Brothers, and more).
We say this with trepidation and awe: Blood Orange doesn't fit any sort of assumed "New York sound," and full credit to Hynes for it.

We caught up with the U.K.-born Hynes to probe his thoughts on his fairly-recently adopted home in Brooklyn. As it turns out, the multi-talented musician sure loves his Philip Glass — and we love him for that.

---
What song says New York to you?
"Street Hassle" – Lou Reed

What artist or band?
Philip Glass

What's your greatest memory of experiencing music in NY?
Going to see Philip Glass perform at a small venue, playing his own pieces on piano, and then various other performers playing pieces he wrote for them.

If you could give one album to everyone in this city, what would it be?
Malcolm McLaren -- Fans

What is your favorite venue to play in the city?
Hmm... really not sure.

What, or who, do you find exciting in the current New York music scene?
I don't really know anyone that plays. But I like that eventually if I'm a fan of an artist, at some point they'll probably make their way to NYC. We're spoiled.