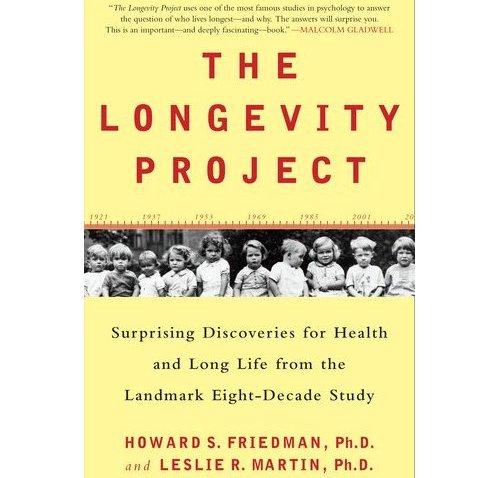 An eight-decade long study of 1,500 people has culminated in a new book on what makes a long life -- and some of the findings are surprising.
According to the Publisher Weekly review for "The Longevity Project," UC Riverside health researchers Howard Friedman and Leslie Martin learned that, contrary to popular opinion, "people don't die simply from working hours or from stress, that marriage is no golden ticket to old age, and the happy-all-the-time types may peter out before the serious plodders."
What does predict a long life, personality-wise, is conscientiousness. In an email interview with Time Magazine, Friedman said, "First and most obviously, [conscientious people] are less likely to smoke, drink to excess, abuse drugs or drive too fast. They are more likely to wear seatbelts and follow doctors' orders.
"The most intriguing reason why conscientious people live longer is that having a conscientious personality leads you into healthier situations and relationships," Friedman continues. "In other words, conscientious people find their way to happier marriages, better friendships, and healthier work situations. They help create healthy, long- life pathways for themselves. This is a new way of thinking about health."
Some other highlights, per the Time interview:
"Our results clearly showed that those who were highly motivated and worked the hardest, steadily advanced in their careers and achieved most career success lived the longest."

"One of the biggest bombshells of our entire project: cheerful and optimistic children were less likely to live to an old age than their more staid and sober counterparts!... [T]hose who were carefree, undependable, unambitious in childhood and were unsuccessful in their careers had a whopping increase in their mortality risk."

"Men who were suited for marriage and entered a long, satisfying marriage did live especially long. But men who got and stayed divorced or who remarried and divorced again, saw their risk of dying skyrocket.... But women who got divorced, often leaving a bad marriage, tended to thrive, as did single women! In fact, even widowed women often did unexpectedly well."