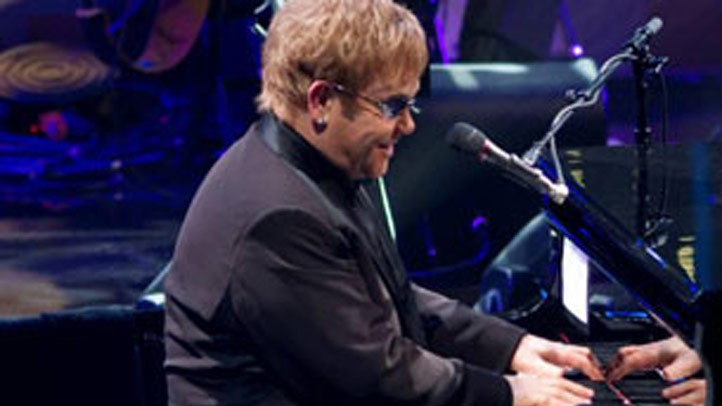 Elton-heads, look alive: Limited tickets to Wednesday night's Madison Square Garden show have just been made available. Straight from our inbox this morning to you:
Due to production releases, a limited amount of tickets have just been made available and are on sale now for Elton John and his band at Madison Square Garden, on Wednesday, March 16th at 8PM. Elton John and his band will be performing their "Greatest Hits Live" concert, featuring number one chart hits and classic album tracks from throughout Elton's incredible five-decade career. Elton John's band includes Davey Johnstone on guitar, Bob Birch on bass, John Mahon on percussion, Nigel Olsson on drums, and Kim Bullard on keyboards.
Tickets are available at ticketmaster.com, thegarden.com, livenation.com and charge-by-phone (866-858-0008).
If you can't swing the nearly $100 starter price for a ticket, don't forget that Elton's going to be rocking a free show to kick off the Tribeca Film Festival on April 20. His performance will follow the free-to-all outdoor premiere of Cameron Crowe's new documentary film The Union (about the collaboration between John and Leon Russell) at the North Cove at the World Financial Plaza.