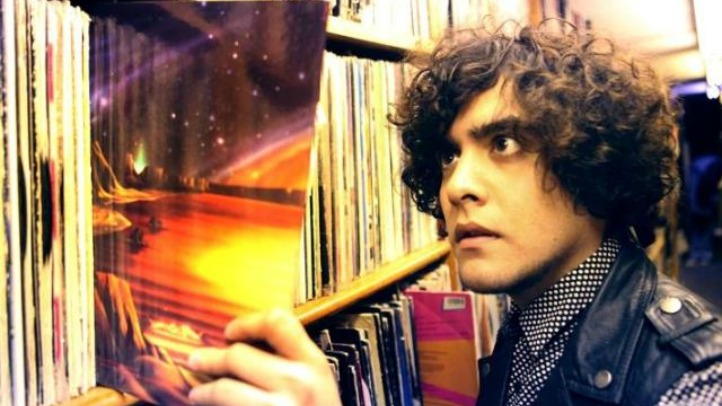 The deadbeat summer of 2009, from which a whole crop of languorous, retro-leaning pop music given the unfortunate-sounding "chillwave" moniker emerged, is now two years gone. But the acts that soundtracked that sweltering season remained.
Two years and one album cycle later, those acts have returned en masse: Washed Out and Memory Tapes each released sophomore albums in July, and last week Real Estate revealed that their second LP Days is due for release Oct. 18.
With the announcement of Era Extrana, Neon Indian's follow-up to 2009's Psychic Chasms, the second chillwave has crested. Their hazy, reverb-drenched debut was perhaps the scene's best-loved offering, pairing an almost transportive psychedelic quality with instant-gratification hooks to simultaneously demand your attention and force it to wander elsewhere.
Cue high expectations for Era Extrana, which frontman Alan Palomo produced and will release on his own Static Tongues imprint in conjunction with Mom and Pop Records on Sept. 13. One reason for optimism is Palomo's intact ability for song titles: the three-part instrumental "Heart: Attack," "Heart: Decay," and "Heart: Release" is a clever play on synthesizer parameters. And for a first look, you can check out videos from the first two parts over at Gorilla vs. Bear.
More so than their like-minded peers, Neon Indian stayed in the spotlight in the interim: the band hit the festival circuit hard and recorded a four-track EP with the Flaming Lips (the aptly titled The Flaming Lips With Neon Indian). And now they've extended their summer tour into the fall, as well, with a string of North American shows concluding in New York at Webster Hall on Oct. 21.
For those that missed them this summer at Governors Ball, it's a second chance to see the synth-pop wizards; for those that didn't, it's a first look at the band's brand-new album. The full list of tour dates is below.
Neon Indian
Sept. 3: North Coast Music Festival, Chicago
Sept. 15: First Unitarian Church, Philadelphia
Sept. 16: Rock and Roll Hotel, Washington, D.C.
Sept. 17: Local 506, Carrboro, N.C.
Sept. 19: Masquerade, Atlanta, Ga.
Sept. 20: Bottletree, Birmingham, Ala.
Sept. 21: One Eyed Jacks, New Orleans
Sept. 23: The Mohawk, Austin, Texas
Sept. 24: Granada Theater, Dallas
Sept. 26: Club Congress, Tucson, Ariz.
Sept. 27: Belly Up Tavern, San Diego
Sept. 30: Troubadour, Los Angeles
Oct. 1: Rickshaw Shop, San Francisco
Oct. 3: Doug Fir Lounge, Portland, Ore.
Oct. 4: Venue, Vancouver, BC
Oct. 5: Crocodile Café, Seattle
Oct. 7: Reef, Boise, Idaho
Oct. 8: Urban Lounge, Salt Lake City
Oct. 10: Bluebird Theater, Denver
Oct. 12: The Record Bar, Kansas City, Mo.
Oct. 13: 7th Street Entry, Minneapolis
Oct. 14: Lincoln Hall, Chicago
Oct. 15: Grog Shop, Cleveland
Oct. 16: Magic Stick, Detroit
Oct. 18: Lee's Palace, Toronto, ON
Oct. 19: La Sala Rossa, Montreal, QC
Oct. 20: Brighton Music Hall, Boston
Oct. 21: Webster Hall, New York, NY