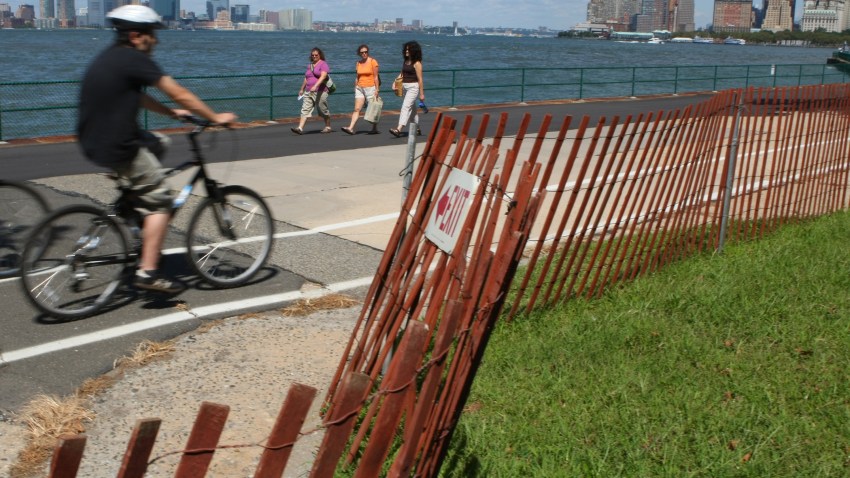 The Governors Island master planners are in the process of designing a new 40 acre park for the island, but they're stumped on one key element when it comes to the 8-acre picnic area just a stone's throw from the Statue of Liberty.
They need a name.
That's the news posted on the official Governors Island blog.
"(N)one of us seems to be able to come up with a name that doesn't sound vaguely like a 10-year-old condo development: Point Liberty, Harborview Acres," it states on the blog. They're asking for the public's help in coming up with a suitable name for the picnic area on the island situated just across the Buttermilk Channel from Brooklyn .
The picnic area, which is still in the design phase, at a minimum will have picnic tables, benches and something for kids all ages. Some of the buildings on the south side of the island were recently torn down to make way for the picnic space.
In October, destruction was just getting started, according to pictures and video taken on the south side of the island during the OpenHouse NY weekend.
The island, which was closed to the public for two centuries as it was used for military purposes, was also the location of the Wright brother's first flight over water, the historic Cold War meeting between presidents Reagan and Gorbachev -- and in 1624, the site of the original Dutch colonial settlement< for what grew up to be New York City.
It will reopen for the summer season on May 30.
Copyright FREEL - NBC Local Media