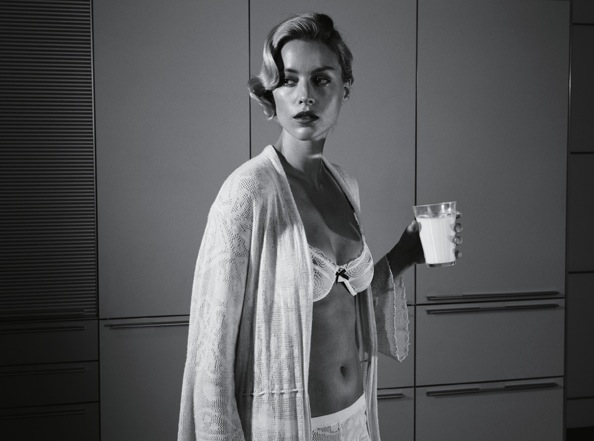 The photographer Julian Hibbard's both dark and playful sides are on full display in his latest book, "The Noir A-Z," a board book that is likely a reasonable approximation of what would happen if Alfred Hitchcock and Edward Gorey collaborated on a children's book. The artist matches one of his photos to a word for each letter of the alphabet: "A is for 'Abandoned,'" "G is for 'Gasp,'" "R is for 'Revenge,'" "V is for 'Voyeur,'" and so forth.

Hibbard says the gothic designs and layouts of the book were not an intentional conjuring of "the Ghashlycrumb Tinies" (commonly called Gorey's Alphabet), "I didn't come across Gorey's alphabet until the exhibition of Noir A-Z images I had back in March [at Ivy Brown]. People started mentioning Gorey to me then and when I finally did come across a copy of his book I liked it very much, but no, it wasn't a direct reference."

The board book format though, was more premeditated, "The origins for the use of board book lie more in a stance, when presenting my images in object form, of examining learning and development mixed with an echo of the past," says Hibbard. His last such project took the form of a limited edition jig saw puzzle which ended up being sold at Colette, Paris, among other places.

Wednesday night from 6 p.m. to 8 p.m. the book makes its way into the Player's Club in Gramercy Park, (RSVP to reservation@theplayersnyc.com to check availability) where the photographer will give a brief talk, answer questions from guests and sign books in the library of the Player's Club (in this case "Players" refers to actors not lotharios).


Gorey's "The Ghashlycrumb Tinies"

Copyright FREEL - NBC Local Media