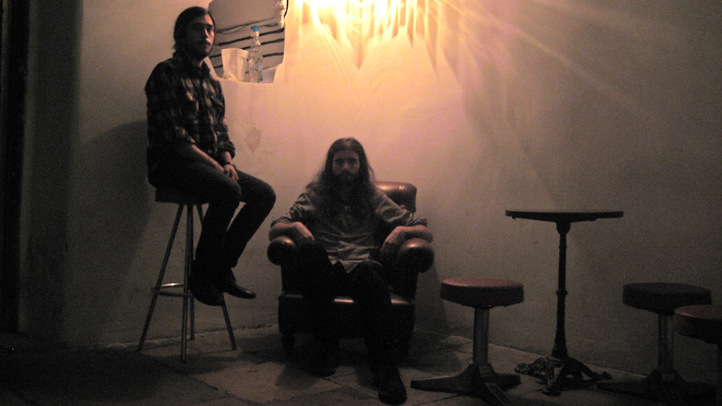 As Barn Owl, Evan Caminiti and Jon Porras give us the kind of meditative drone that speaks to both an inner peace and conflict.
It's a deserted-sounding music lying somewhere between Earth's loamy stark and Fennesz's endless summer. If at any moment you've enjoyed Mark McGuire or what Dustin Wong was up to, and share our recent fascination with the Southwest, this is good to check out, in one form or another.
Their recent LP, Lost In The Glare is one of the year's best, a rich recording made to accentuate the interplay of the elements laid to tape. Both blues and new age make an appearance, but something weird is bound to happen when you have Enya commercials during Nick at Night.
The album dropped Tuesday, the band's second release for Thrill Jockey records.
Barn Owl plays Shea Stadium Saturday night. Noveller, Gunn/Truscinski Duo and Universe will open up.