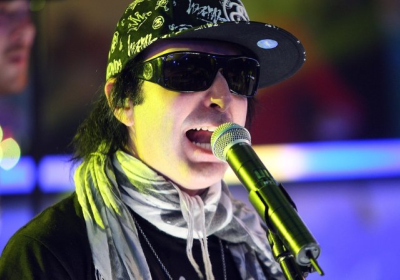 A few lucky New Yorkers joined multi-platinum artist Kevin Rudolf on a field trip to the Hamptons this weekend for his exclusive performance at the Boathouse in East Hampton.
The New York native, whose label-mates on Cash Money Records include Lil' Wayne, marked the recent release of his second album "To the Sky" by partnering with Absolut to charter a luxe liner bus and fill it with Manhattanites on a round trip journey to his Saturday concert out East.
Niteside chatted with Rudolph, who was playing the gracious host, in between his schmooze sessions with passengers about life and music during the two-hour trip.
"The first time I heard (my first debut single) 'Let It Rock' on the radio it was just surreal," Rudolf said, seated in the luxe liner and occasionally sipping from his cup. "I think it's better than going to the Grammys or any of those award shows. That's what gives me the confidence to keep doing what I do."
Rudolf said he's not surprised that new single "We Made It" featuring Lil' Wayne, Jay Sean and Birdman is a hit.
"Of course it is!" he said, then quickly added, "You kind of have to have that mindset in this industry. You have to put it out into the world that this track is unbeatable. If you don't believe it, who's going to?"
Rudolf's talents don't just lie in front of the microphone, he recently helped produce the single "Round & Round" for
Disney
-princess-turned-pop-star Selena Gomez .
"It's a game-changer for her," he said. "She's the real deal."
When the liner arrived at the Boathouse the cheery crew filed into the venue for some more drinking and dancing. Within an hour Kevin was on the acoustic kicking the show off with a rendition of "Let It Rock" with the room singing along, drinks in hand. Then -- somehow -- everyone got back home to Manhattan.