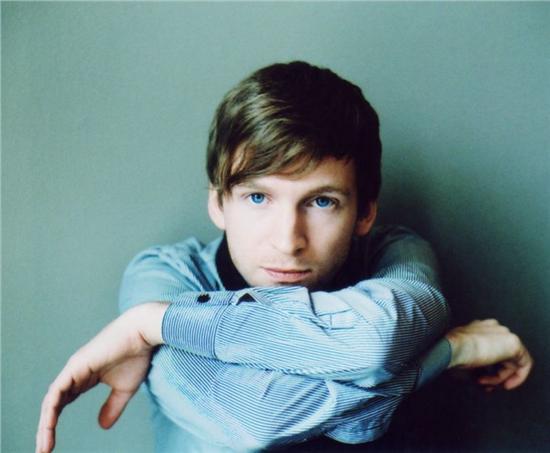 Pianist/composer/erstwhile metal and hardcore drummer Ólafur Arnalds--who makes modern-classical electro-chamber music--is flying east as we type to kick off his tour, which alights at Highline Ballroom tomorrow night (8PM, info/tickets here).
The 24-year-old-but-already-culty Icelandic musician was at Sundance this weekend for the very well-received premiere of Sam Levinson's Another Happy Day with Demi Moore (Sundance's featurette/trailer is here), which he scored. This moonlighting for the screen comes on the heels of a busy year supporting his sophomore album ...And They Have Escaped the Weight of Darkness, and the buzz from Sunday's screening already doing what we expected: Raising his profile on this side of the pond.
Arnalds' shows are far from being quiet, studied affairs—expect a small ensemble with string quartet to create a swelling sound, made all the more so by intricately choreographed lighting. The Sigur Ros connection is inescapable, so it's no surprise to discover that Arnalds has opened for them.
Download the title track off the album (nope, we can't help you with pronouncing the title itself) and stream Lynn's Theme from Another Happy Day below.
Ólafur Arnalds - Þau hafa sloppið undan þunga myrkursins mp3 (via International Tapes)
Lynn's Theme by Olafur Arnalds