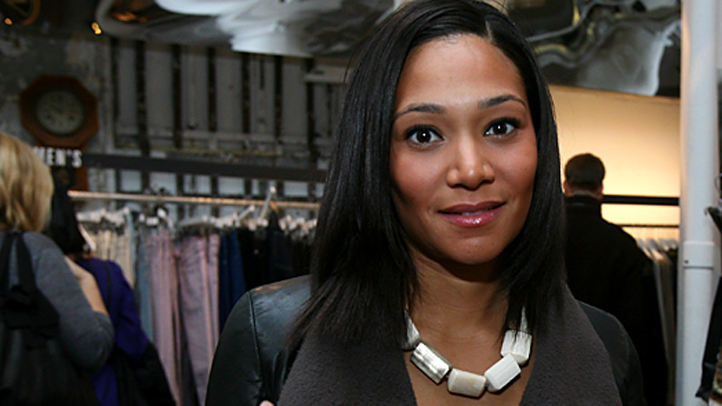 Monique Péan got her start working in finance, but decided to follow her passion for jewelry and launched her eponymous line in 2006. Since, she has become a beacon in the fine jewelry world because of her use of eco-friendly materials and her creative, sustainable sourcing methods.
A recent winner of the CFDA and Lexus's Eco Challenge, Péan's fall 2011 collection includes everything from devastation free white diamonds, fossilized walrus ivory, recycled yellow gold, fossilized woolly mammoth ivory and vintage ebony wood (discovered in a Mexican warehouse).
Fall 2011 is dubbed "The Miru Collection" because it is inspired by
French Polynesia
and various derivations of the idiom "Evening Star" found in languages spoken throughout the region. Péan decamped there for several weeks to source pearls at a sustainable farm for this collection, which inspired everything from its color palette of deep blue, rich green and black, to the organic shapes in the collection.
Péan says: "There is something so magical abut the way the moonlight dances on the waves and creates endless intricate patters. I was entranced by how quickly and dramatically these patterns would change and all the various hues revealed in the ocean during the time between sunset and the growing darkness of nightfall."
Oyster shapes are featured prominently in the collection (Péan apparenly ate oysters day in and day out while on the trip as the farm doesn't like to waste any part of it during the farming process), informing the shape of sunbursts on an ivory necklace and the links on a yellow gold chain necklace.
Péan says the collection is "not only a slight look back, but also an exploration of what lies ahead." She is, for instance, continuing to work with Scrimshaw artisans (there are around twelve in the world and Péan works with them all) which she discovered in the
Arctic Circle
during a trip to Shismaref,
Alaska
on creating hand carved beads and bangles. Forging into new territory, Péan is launching a line of engagement rings featuring one-of-a-kind antique hand cut diamonds inspired by the search for her own engagement ring (the designer just got married in January).