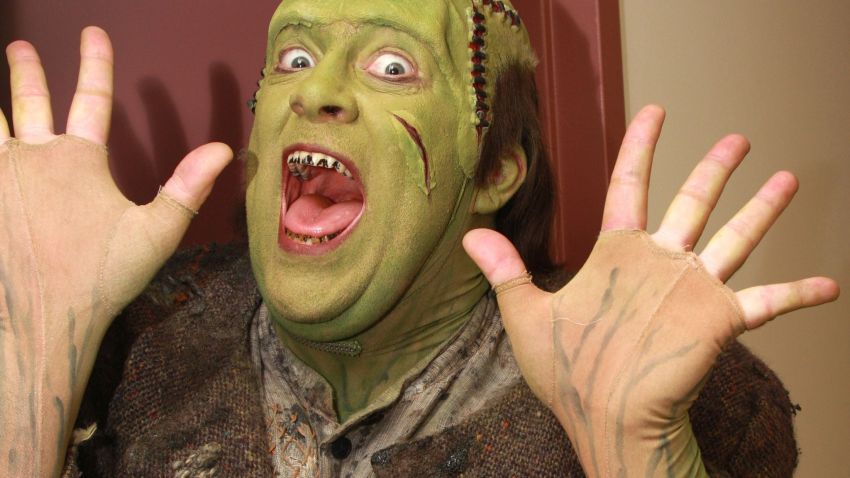 A score of Broadway shows and musicals will get their final round of applause in early 2009 because of the tight economy.
The Daily News reports that the list of shows facing their final curtain has reached the double digits.
Thanks mostly to a tight economy, "Grease," "Young Frankenstein," "Hairspray," "13" and "Boeing-Boeing" will close Jan. 4.
Some shows set to open early next year have slammed on the brakes, including "Vanities," which last week indefinitely postponed its February launch, the News reported.
Also closing on schedule will be seasonal productions "Slava's Snowshow" and "Irving Berlin's White Christmas," as will "All My Sons." "Monty Python's Spamalot" will close Jan. 11 and "Spring Awakening" on Jan. 18.
Despite the closures, some other shows are still pulling in big audiences and big money.
"Mamma Mia!" "In the Heights," "Wicked" and "Jersey Boys" were among 10 musicals that took in more than $1 million each last week.
That list also includes the newcomer "Billy Elliot."
All three Disney productions on Broadway -- "The Lion King," "The Little Mermaid" and "Mary Poppins" – are faring well, the Daily News reported.
"South Pacific," "The Phantom of the Opera," "Chicago" and "Avenue Q" are also hanging tough.
A dose of Hollywood star power will come in the form of comedian Will Ferrell, with his new show "You're Welcome America. A Final Night With George Bush."
Theater analysts point out that tough times aren't new to Broadway. Just last year, a strike shut down scores of shows during the lucrative holiday season.