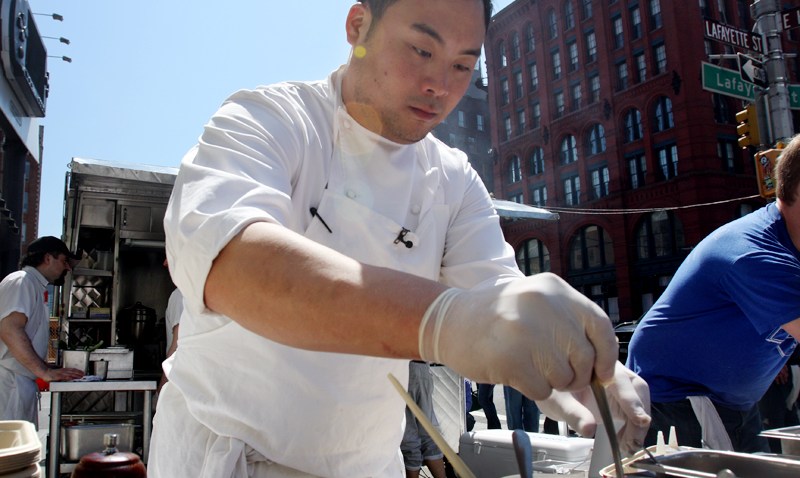 Midtown Lunch blog founder/head eater Zach Brooks pretty much lost it today in a post about the arrival of David Chang's Momofuku in Midtown, a.k.a. Ma Peche, operating out of the mezzanine of the Chambers Hotel on 56th Street between Fifth and Sixth Avenues.
And who could blame him? A) The Momo bánh mì is back, and b) the lunch special – an entrée with a drink – will only set you back $10. And you can have them throw in one of those epic Momofuku Milk Bar peanut butter cookies for an extra $1.85.
Head to Midtown Lunch for the full menu – it's small but pungent, just like we like 'em.
Got a tip? Email us.
Copyright FREEL - NBC Local Media