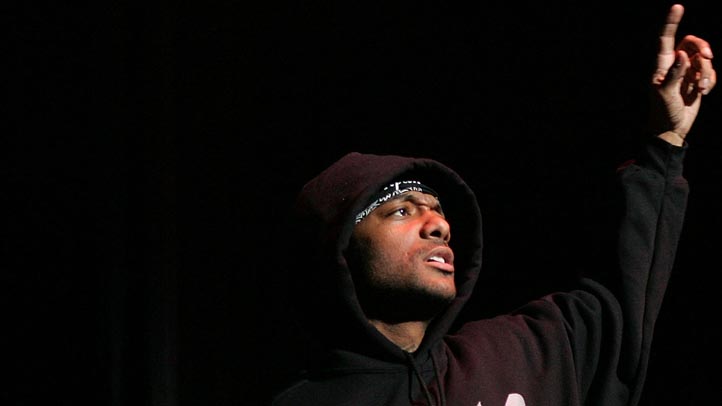 Prodigy, half of platinum hip-hop group Mobb Deep, says spending time behind bars was a true "wake up call."
Just out of prison on March 7, Prodigy was interviewed Wednesday night in Dumbo by noted cultural critic Touré for a crowd of appreciative fans.
Prodigy's book, "My Infamous Life," mostly penned while he was behind bars, was the main topic of conversation.

Touré and Prodigy spoke for some time on the more intriguing details of the tell-all: his family's history as successful musicians in the jazz era, his battle with sickle cell disease, his father's history with heroin addiction and death from AIDS, squabbles with other rappers, some of the more high-profile women in his past – including Mary J. Blige, Lil' Kim, Keyshia Cole, and Lindsay Lohan (?).

Prodigy left prison in March after a three and 1/2-year sentence for illegal firearms possession. He was released early for good behavior.

Touré probed the 36-year-old Grammy winner on how prison changed him.

"When I had to sit down for those three years I lost everything, I lost my career, I lost my family. It was a wake up call."
He went on:

"My priorities are more in order, I think about things before I do it. I would be reckless at times, but you gotta think about other people," he added.

They also spoke at length on Prodigy's decision to eschew the extravagant jewelry habits of rap and hip-hop artists.

"That stuff represents nothing but bad things anyway. Mobb Deep's music, we represent poverty. That's what made us. That's who made us. That's who brought us up," Prodigy said. "It made me feel like I was rubbing my money in peoples faces."

Prodigy's book is out now.