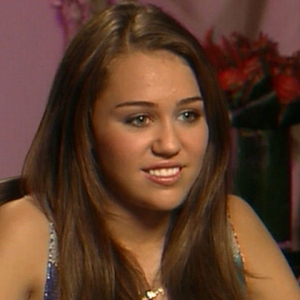 Vanity Fair photo shoot uproars and YouTube spats with fellow Disney pals can't keep Miley Cyrus from the top of the charts. The 'tween sensation has landed in the coveted top spot with the debut of her latest album, "Breakout," according to Billboard.

Miley moved an impressive 371,000 copies of her second No. 1 album, Billboard reported.

"Breakout" bested her last chart topper, "Hannah Montana 2/Meet Miley Cyrus," both a soundtrack and studio album, which sold 326, 000 copies last summer.

[ Is End Near For 'Hannah Montana?' - Play it Now ]
Miley's new album marks the second-biggest sales week of 2008 for a female artist, trailing Mariah Carey's "E=MC2," which bowed with an impressive total of 463,000 copies.

Country duo Sugarland tried to put Miley out to pasture with the deluxe version of their album, "Love On the Inside," but failed to overtake the 'tween queen, moving a respectable 314,000 copies of their latest.

But could Miley's mega-success be a sign that the singer/actress is leaving her 'tween roots?

[ All Access: Miley Cyrus - Music - Music Charts - Young Hollywood - Tweens ]

As previously reported on Access Hollywood.com, Miley told E! News columnist Marc Malkin the third season of "Hannah Montana," might be the last.


Disney was quick to release a statement assuring "Hannah" fans that Miley would return as the Disney character in a Spring 2009 feature film and had the option of a fourth season of the hit show.


Related Content from AccessHollywood.com:
Miley Cyrus on NBC's the "Today" show - Check Out the Photos
Miley Cyrus Talks 'Breakout,' Part I - Play it Now
Miley Cyrus - Check Out the Photos

Copyright NBCAH - Access Hollywood