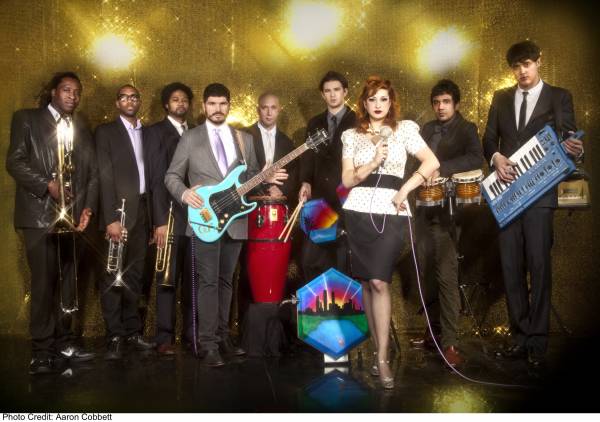 New York disco army Midnight Magic released their new EP What the Eyes Can't See this week via Midnight Sun Sound, and they've made it easy for you to sample their slow-roasting grooves in multiple forms.
You can download new jam "Psycho for Your Love" here, and check out the purple and orange video for "Drop Me a Line" below. Should you like horn sections grooving in space, you will be pleased.
The group, which features former members of Hercules & The Love Affair and Studio 54 ringer Tiffany Roth, also curated a video playlist for YouTube that features band favorites like Soul II Soul, Herbie Hancock and the trailer for the completely bizarre Japanese '70s horror film "House." You can check that out over here.