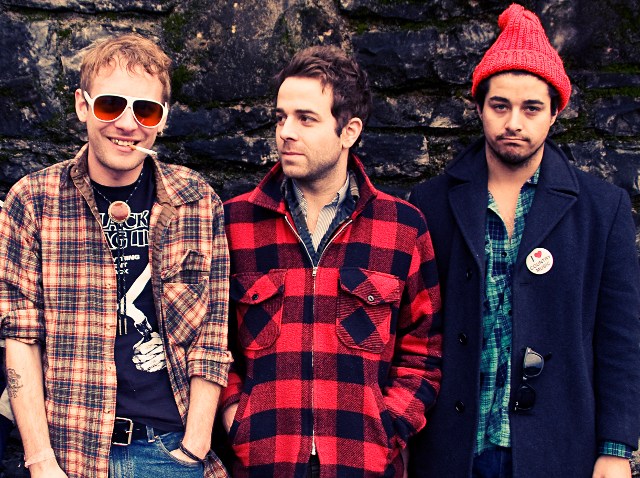 The term supergroup can have a negative connotation to it. Yes, there have been successful supergroups in the past like the classic Crosby, Stills, Nash & Young and more contemporary example such as Postal Service, Atoms For Peace and The Dead Weather, but let us not forget the Zwans, Audioslaves and Cobra Starships that cloud the musical landscape.
I'm here to tell you that Middle Brother is destined to be lumped with the former group of artists. Middle Brother is the brain trust of John McCauley of Deer Tick, Taylor Goldsmith of Dawes and Matthew Vasquez of Delta Spirit. I know what you are thinking, the general makeup of a supergroup should consist of a collective of artists already famous on their own merits much like Traveling Wilbury's Tom Petty, Roy Orbison, George Harrison, Jeff Lynne and Bob Dylan, but what Middle Brother may lack in superstar power, it makes up with dedicated song craft which is displayed on their forthcoming self-released album due out March 1.
In celebration of their first release Middle Brother has scheduled their New York debut with a pair of shows at Music Hall of Williamsburg on March 5 and Bowery Ballroom the following evening. While the band will be joined by Deer Tick and Dawes who are set to play both shows, Delta Spirit will not be making the trip east to join Vasquez. All is well though as Delta Spirit is in the process of writing their third record and want to keep their efforts focused. Tickets for both shows will go on sale January 14 at noon via Ticketmaster.
So you should not let the sometimes negative stigma deter you from checking out Middle Brother. If you are a fan of the parts, there is no question that you will dig the whole.