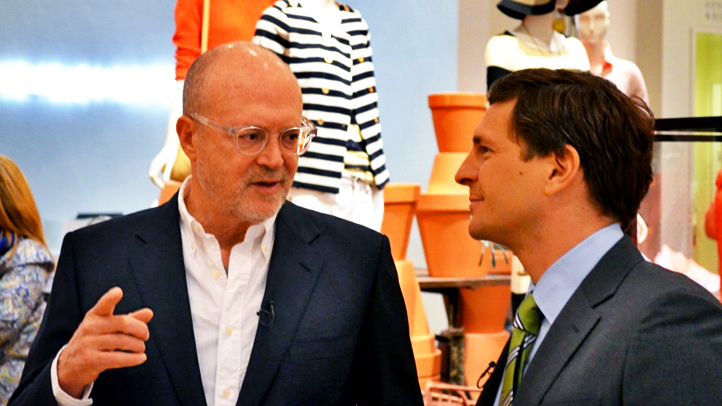 If you've ever wondered how J. Crew went from tired brand to must-wear label and national success story, CNBC's documentary "J.Crew and the Man Who Dressed America" connects the dots.

The doc follows famously obsessive J.Crew CEO Millard "Mickey" Drexler from his New York office, to clothing mills in Italy, to Palm Springs for a photo shoot, in order to give an inside look at the company that has more than 300 stores—and counts the First Lady as a fan.

Fans of J.Crew's eccentric creative director Jenna Lyons, Vogue editrix Anna Wintour, and Women's Wear Daily editor James Fallon can hear the fashion heavyweights chime in with insight into the company's success. "It just didn't really enter the conversation until Mickey was there," Wintour says of the brand.

Drexler, formerly the CEO of Gap and a director at Apple has a history at Ann Taylor, Bloomingdale's and Macy's. Mickey took over the 29-year-old company in the early 2000s, helping form the brand into what it is today: It raked in $1.9 billion in profit in 2011.

Watch a preview for the special here, and see the doc on Thursday, May 24 at 10 p.m. ET/PT on CNBC.