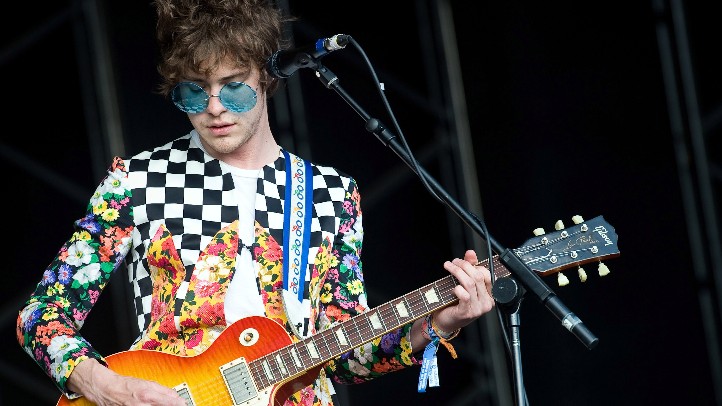 Last weekend, the Brooklyn gentlemen who call themselves MGMT stopped by Huntington Beach, Calif. to play the Nike U.S. Open of Surfing.

The 10-day event, much like the upcoming Quicksilver Pro event happening later this summer in Long Beach, N.Y., featured the best athletes in action sports like BMX and skateboarding, but the spotlight shined brightest on the surfers who received top billing.

Also like the upcoming east coast event, music played a central role with performances by artists like Jimmy Eat World, The Sounds, Surfer Blood and MGMT.

Which leads us to the most bizarre moment of the event. When Brooklyn boys MGMT took the stage, guitarist James Richardson called for the massive audience's left shoes.
As you can see from the video here, the audience took the request to heart and showered the band with footwear for nearly two minutes.