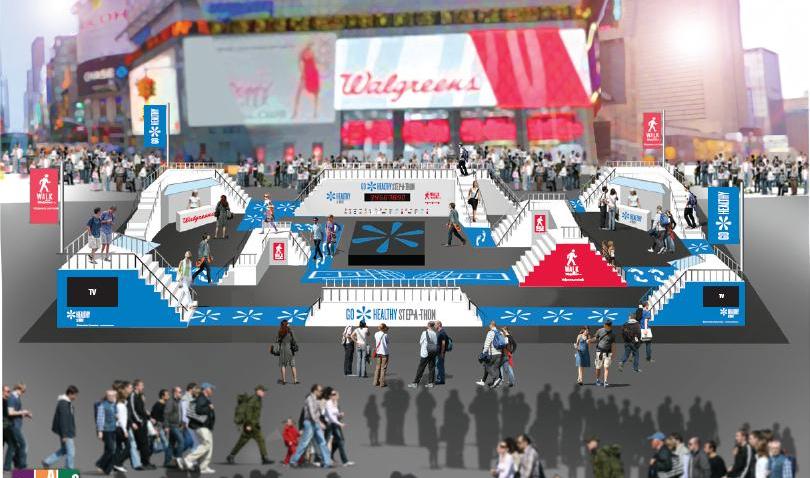 Next week is Healthy Week at NBC, and we're kicking it off with a days-long celebration at Times Square!
You're invited to walk, step, and talk with the NBC family from Monday, May 23 to Wednesday, May 25, in front of the Walgreens store at Times Square. NBC New York and LXTV will be there, and so will Exercise TV, iVillage, SNY, Telemundo, and others.
We'll be set up as part of the cool Go Healthy Step-a-Thon installation you see above. Go climb up and around the maze of stairs -- a digital ticker will track and display every step taken, and will count towards NBCUniversal's donation to the American Cancer Society's Choose You campaign, a movement that challenges women to make healthier choices in the fight against cancer.
Along the way, you'll get to stop and meet Bravo's "Real Housewives of New York City," the Today Show's Joy Bauer, MSNBC's Mika Brzezinski, contestants from "The Biggest Loser," fitness pros from Exercise TV, and others.
On Monday morning, at 11:30 a.m., our own Lauren Scala will be there to lead the contestants from "Great American Health Challenge: New York" in a live fitness challenge!
Give us a shout when you get there by tweeting @GoHealthyNY and tagging #GoHealthy. And we know you'll have great photos afterward, so tag us on Facebook!