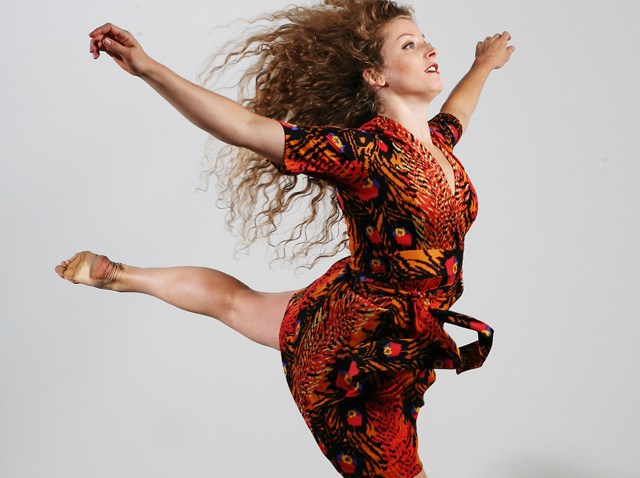 WE'LL TAKE TWO: Cobble Hill's Epaulet boutique just introduced a truly fabulous wrap dress on the house label. The Pina – named after German dance maven Pina Bausch, who did the choreography for Almodovar's "Talk to Her" – is made in lush silk jersey and comes in a bunch of vibrant prints like this peacock one, pictured. $265 at Epaulet, 231 Smith Street, Cobble Hill, Brooklyn; 718-522-3800.
PERFECT STORM: Okay, are you sitting down? Prepare to load up on exquisite finery from Miucca herself at the Prada Friends and Family Sale, kicking off Saturday and running through October 23. Discounts start at 75% off and – if history holds – get steeper as time goes on. Also if history holds, expect people to start lining up before dawn. 609 West 51st Street.
LAST CALL: The bad news: You only have until Sunday night to soak up savings of up to 75% on apparel and accessories at the Escada sample sale at the Metropolitan Pavilion. The good news: if you go on Saturday, the rest of New York will be uptown at the Prada sale. 125 West 18th Street; 212-852-5446.
FOR KICKS: If you're like us, you've always meant to see the Radio City Christmas Spectacular but have never quite gotten around to it. But a deep discount on orchestra seats – just $49.99 on many shows between November 13 and 30 – is just the thing to make us dig out he plastic and start clicking. Offer good through Sunday, more information here.
FLEABAGGED: Head to Park Slope's Royale bar this Sunday for a flea market with a twist: It's hosted by the Pontani Sisters, those doyennes of NYC burlesque, and will feature tons of exactly the kind of stuff you'd expect to find when a bunch of showgirls clean out their wardrobe: Feathers, vintage finery, costumes galore and more. Your Halloween costume is in there somewhere. 506 Fifth Avenue, Park Slope, Brooklyn; 718-840-0089.
Got a tip? Email us.
Copyright FREEL - NBC Local Media