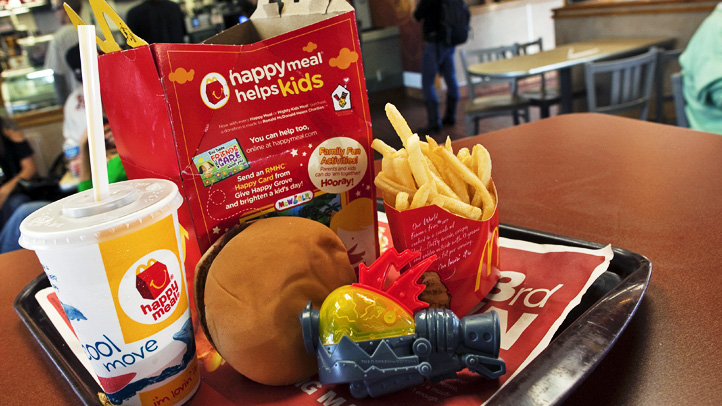 An apple a day may keep the doctor away. But when you put it in a Happy Meal, it might help keep regulators at bay too.


McDonald's on Tuesday said that it would add apple slices and reduce the portion of French fries in its children's meal boxes beginning this fall, effectively taking away consumers' current choice between either having apples with caramel dip or fries as a Happy Meal side.


The move by McDonald's, which has become a leader in moving from just burgers and fries to more nutritious fare like oatmeal and salads, comes as fast food chains face intense scrutiny from health officials and others who blame the industry for childhood obesity and other health-related problems. Some municipalities, including San Francisco, have even banned fast food restaurants from selling kids' meals with toys.


Critics wasted no time complaining that McDonald's changes don't go far enough.