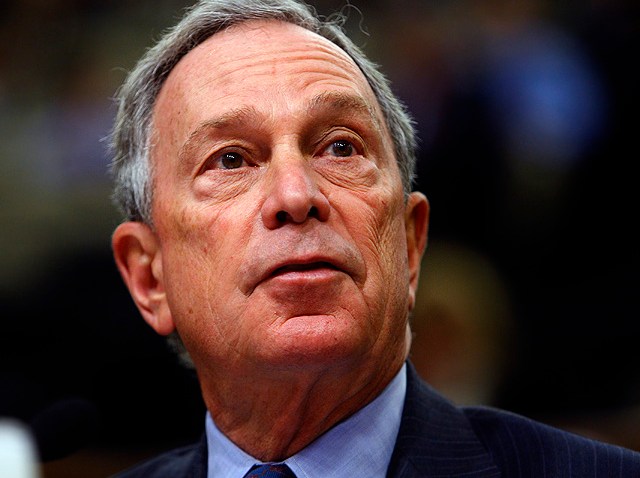 The 9/11 Memorial and Museum's Annual Benefit Dinner was about the progress of the memorial's construction and how it is helping heal wounds from the tragedy. But there was an elephant under the 70-foot ceiling of Cipriani Wall Street last night.
Co-hosts Mayor Bloomberg and comedian Jon Stewart ripped protesters of the proposed mosque and community center near Ground Zero on the "The Daily Show" two weeks ago, but were mum on the hot-button issue when addressing the families of 9/11 victims and supporters of the memorial Tuesday night.
Instead, Stewart took a moment between jokes to focus on the construction's progress.
"I, like most New Yorkers, have expressed a rational anger on why things weren't progressing faster … why it had to take so long. I've had the privilege and honor of having been able to go to the work site two weeks ago. ... You can't believe the progress that has been made," he said.
But the Park 51 project, which is set to be built two blocks from Ground Zero, was on the minds of many.
"I know a lot of people in that room who are very upset at the Mayor," said co-founder of 9/11 Families for a Safe and Strong America Debrah Burlingame over the phone (she couldn't make the event because she was out of town.)
"It's a good thing he didn't bring that up."
Burlingame, a member of the memorial and museums board of directors, has actively protested Park 51.and has called the Mayor "disgraceful" for his support of the mosque and community center.
After courses of filet mignon and fish, Broadway singer and 9/11 widow LaChanze sang "I'm Here" because she wants a place to bring her daughters next year to remember their father.
"I wanted to be a part of this event because I'm a New Yorker, my husband died in 9/11, and this is one of the places I could be with the people who know and understand how I feel. It's for a great cause," she said.
About 800 guests laid out $1000 a ticket and $10,000 to $250,000 for tables to attend the event, said Marketing and Communications Manager Jenna Moonan. Notable guests included Police Commissioner Ray Kelly, City Council Speaker Christine Quinn, Governor Paterson, and former Governor Pataki.
The event comes after the Mayor announced the progress of the memorial earlier that afternoon. It is slated to be completed next year, in time for 10th anniversary of the Sept. 11 terror attacks.