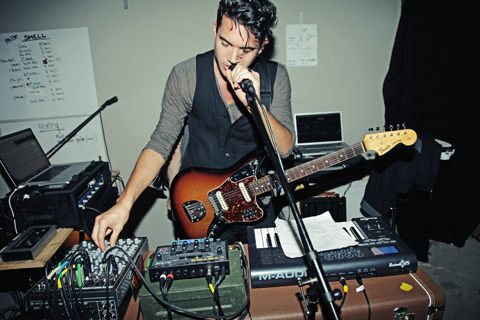 When Nonstop Sound caught up with Matthew Dear earlier this year, the New York avant dance-pop songwriter had just released his new EP Headcage, and was finishing up his new full-length Beams, both of which he had recorded with Deerhunter/Dirty Projectors producer Nicolas Vernhes.
At the time, Dear told us "there is a peacefulness that enveloped the writing process. It's not easy-listening, but it's a bit more uplifting than anything I've done in the past."
You can now hear for yourself if that is the case by checking out his new single "Her Fantasy" and seeing if you feel uplifted. While you're at it, go ahead and download the b-side "Crimewaves."
After a bit of time in release day limbo, Beams will officially be in stores on Aug. 28, and Dear will be spreading his brand of atmospheric dancefloor mist at a DJ set at MoMA PS1 on July 21 and at Webster Hall on Nov. 17.