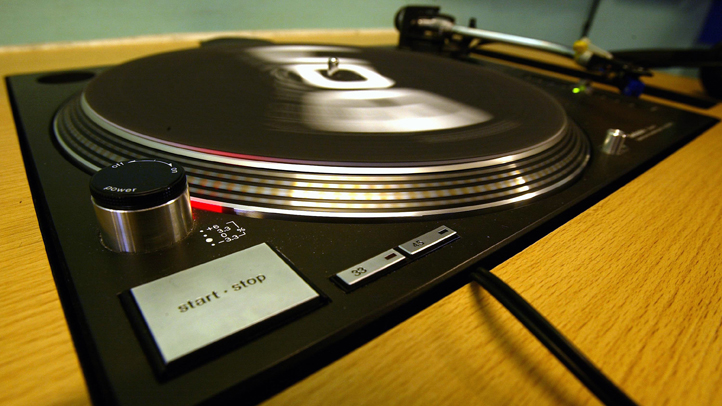 We are boldly declaring Record Store Day -- in which indie and major labels make sure our nation's mom and pop stores are stocked with exclusive goodies -- is now America's favorite holiday.
We could grouse that it's a shame that the noble record store has to do such things to get people's attention, but we'd rather remain positive.
There are lots of interesting things planned for this year's edition, which will take place on Saturday, April 21, not the least of which is The Flaming Lips will release a vinyl-only collection of collaborations with the likes of Nick Cave, Lightning Bolt and Ke$ha called The Flaming Lips and Heady Fwends.
But on the local tip, we wanted to point out that uber-adorable married couple Mates of State will drop by the beloved Brooklyn institution Sound Fix Records at 7:30 p.m. on Record Store Day.
The keyboards-and-drums duo released last year's winning cheerful Mountaintops via Barsuk, which was quite good even if it didn't have a banger quite like this.