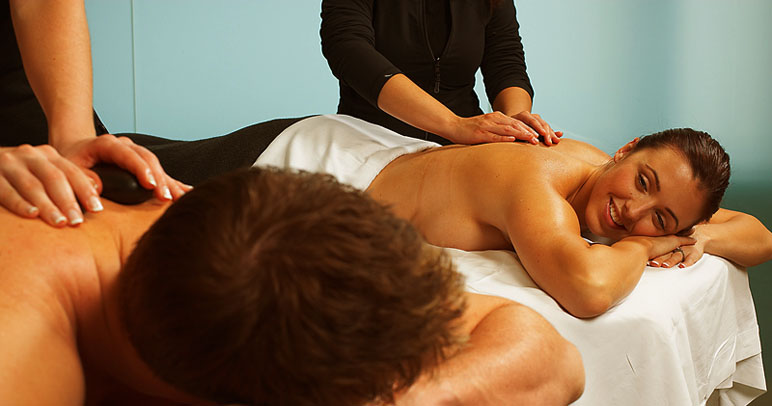 Imagine the luxury of receiving two massages a day.
Sue Thomson, a state licensed massage therapist, says it's ideal to begin and end every day with a massage.

"I know this is not possible in our present society, but we can all dream," Thomson says. "Realistically, do your best and get massaged when you can."

Thomson, who has been giving massages for 12 years, says massage can benefit anyone, at any age.

Massage can strengthen the body's natural healing capacity by boosting immunity, relieve muscular tension, pain and stress, and improve blood circulation. Massage can restore mobility and flexibility to injured tissue, while promoting an emotional state of well-being and overall wellness, she says.

The "laying of hands" modality creates an energetic bond between the therapist and person, triggering the healing process, says Thomson. "I adore the result of a massage session when a person is out of discomfort. This brings joy to both parties," she says.
Receiving regular massages can be expensive. According to the American Massage Therapy Association, the number of massages received by American adults decreased in 2010 -- perhaps a result of the economic downturn.

When one's budget does not allow for massage, there are alternatives:

You can massage yourself. For instance, try massaging your arms for 15 minutes per day. "Stroke from the wrist to the elbow and back down on both sides of the forehand," suggests The Daily Beast.

"Have a hot shower or bath at the end of the day. This aids in the relaxation of the muscles," says Thomson.
Muscle rubs or analgesic ointments like Tiger Balm or Icy Hot create heat, which releases muscle tension. Or simply, "Get up, move around and stretch," she says.

If you're able to treat yourself to a massage, experts recommend finding a licensed therapist. According to the state's Department of Labor, as of Jan. 1, 2010, there are 16,310 licensed massage therapists in New York.

And keep in mind:

"When receiving a massage one must do one's best to relax and allow the therapist to do the work. One must breathe deeply and always speak up," says Thomson. "And tell the therapist if anything is creating discomfort during the massage session. Never be afraid to speak up! Enjoy a massage!"