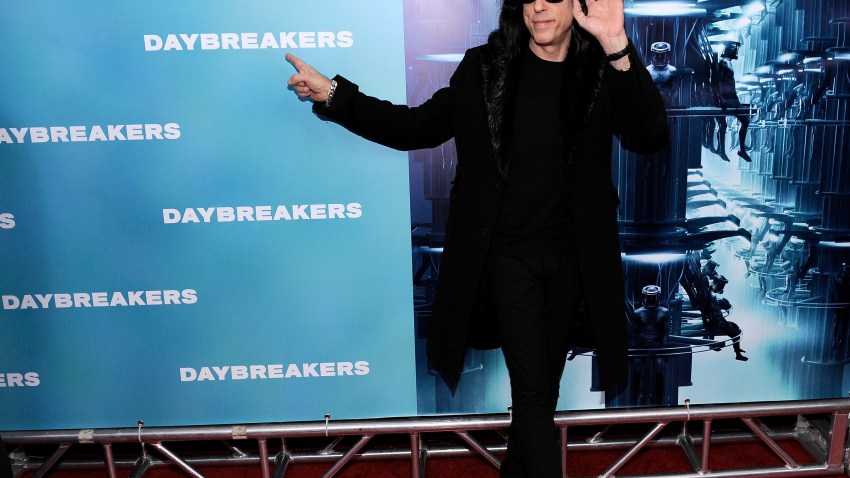 A black leather jacket up for auction that was advertised to have been worn by one of the Ramones has been withdrawn from bidding after he questioned its authenticity.

It was one of a group of 700 rock memorabilia items up for bid — offered through a firm in Amherst, N.H., specializing in online auctions. The jacket was advertised as worn by Marky Ramone, and is signed on back in gold ink, "Marky Ramone."

Bobby Livingston, vice president of the 30-year-old RRAuction, said the item was withdrawn Tuesday after Marky Ramone questioned whether it was his. Bidding had reached about $3,100.

Livingston said the collector offering the jacket bought it at a 2001 Ramones auction and as with other items, the jacket was shown to outside experts.

Livingston said Thursday the firm believes the jacket is authentic but is reviewing its history with the collector.

"My client bought it directly from the official Ramones resource," he said.

Livingston added that band member Johnny Ramone had told the collector several times that he had taken the jacket back from Marky Ramone when the drummer was fired from the band in 1983. Johnny Ramone cited soldiers in the service having to return their uniforms when they're dishonorably discharged. In this case, the black leather jacket was the official "uniform" of the band. Johnny Ramone died in 2004 at age 55 after battling cancer.

Livingston said Marky Ramone told the firm there were many jackets he wore during his Ramones career. "Authenticity for us is our whole reputation," Livingston said. "We only sell things that come from impeccable sources .. we check everything."

A spokesman for Marky Ramone said he was in Italy. "Jacket is not his. Period," Harvey Leeds said in an email.
Copyright AP - Associated Press