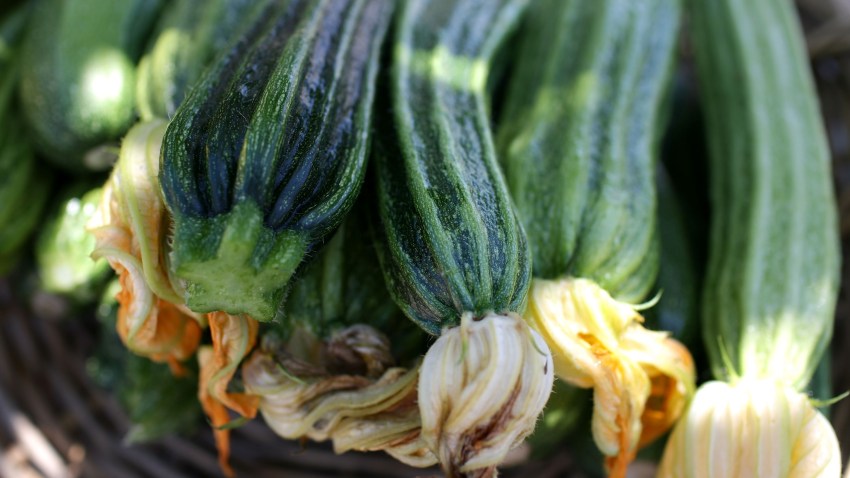 Before New York City became the loud polluted metropolis we know and love, the island of Mannahatta -- or the "land of many hills" as the locals called it -- was a diverse ecological wonderland.

Had Henry Hudson been a farmer, things could have gone a lot differently.

But anyone who has spent a day browsing the bounty at the Green Market knows that you still don't have to travel far from the city limits to get all the fresh meat, dairy, seafood and veggies you need.

In fact, 100 miles is plenty (especially in July). On Thursday, Tribeca neighbors Great Performances Catering and the City Winery are teaming up for the 100 Mile Dinner, a multi-course pairing extravaganza that features produce from the locally focused caterers own Katchkie Farm, fish from Long Island and a pit-roasted local hog.

The best thing about seasonal fare? It just happens to go so well with the season. The menu, which includes grilled corn, fish tacos, black bean salad and shaved ice flavored with cucumber and blackberries, is just right for the steamy evenings we've been enjoying so much.

Held outdoors in the City Winery's Hudson Square courtyard, each freshly caught, picked and prepared course will be served family style and complimented by one the Winery's own cleverly named blends, like the 2008 Varick and Vine Chardonnay.

Reserve your seat at the table for $75 here.
Copyright FREEL - NBC Local Media