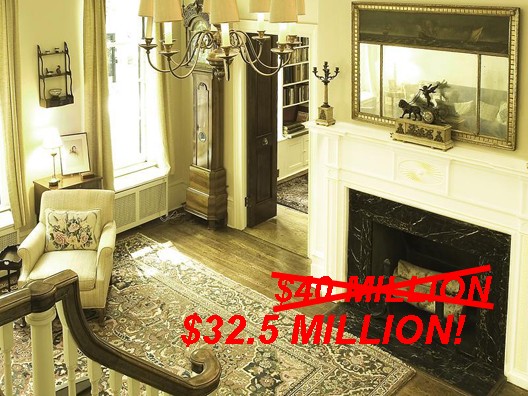 It's official: Madonna is an Upper East Sider, having just closed on the 57-foot-wide Georgian-style townhouse at 152 East 81st Street.

Yes, yes -- eww, east of Lexington Avenue, the horror, blah blah blah. The lingering mystery was how much the Material Girl shelled out, with initial reports putting her bid at $40 million (the asking price was $42 million, down from $45M). Not so, the Times' Josh Barbanel reports.
Madge paid only $32.5 million, or $1.25 million per each of its 26 rooms. Of course, there's also a pair of garages to preserve a bit of privacy and a 3,000-square-foot garden for the brood to stretch their legs. It's the biggest townhouse deal of the year, but will the discount silence brokers who criticized Madonna's big-money move to the wrong side of Lex? Above, another look at what $40 $32.5 million gets you on the UES, before the house goes all country.
Copyright CURBD