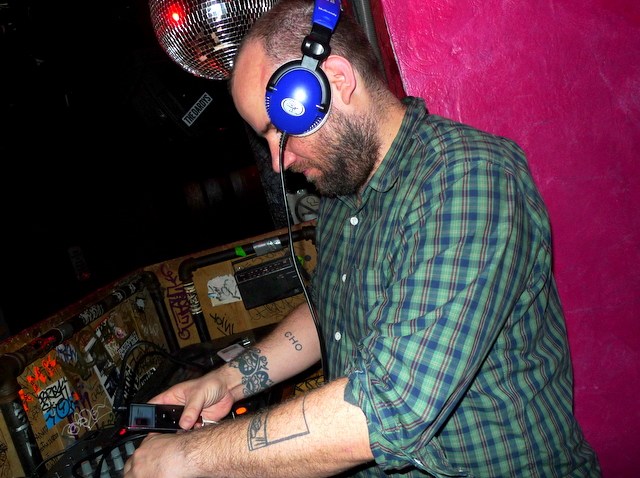 DJ Joshua Wildman and Andrew Kuo were invited to make something of Mondays at Lit Lounge nearly three years ago. And one of the weekend's best hangover remedies, Hugs, was born.
But even though Wildman's indie selections at the Second Ave. venue keep the kids who spend a lot to look unkempt happy -- the sound apparently isn't for every one, he said.
"I was doing Avenue for a while and after a few months they were like, 'You're too downtown,'" he said last night from the DJ platform alongside Lit's main bar.
"In the beginning when they opened they wanted a downtown vibe. Then they're like, 'Now that we're cool, we'll have guys play Katy Perry and stuff.'"
Since Kuo's temporary departure from their Monday night gig (busy with a day job at the Taxter & Spengemann gallery and a New York Times music blog), Josh has been subletting the other half of their indie set to fellow music-loving friends.
Last night's right-hand man was Kevin Doria of newly signed Brooklyn band Growing, and next week he shares the glory with Josh Diamond of Gang Gang Dance. And Wildman assured that he never meddles with the guest DJ's playlist.

"If you're not having fun, there's no point in doing it, you know? I'm not going tell anyone what to play," he said. "That's not cool."