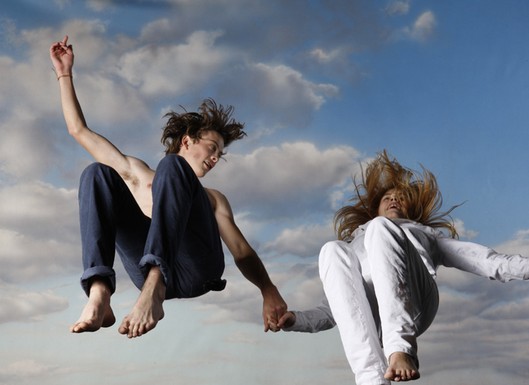 The rumors are true: Legendary jeans brand Levi's and ever-expanding indie retailer Opening Ceremony are collaboration on a new line hitting stores next month. Here's the kicker: the focus of the collection isn't jeans, it's corduroy.
Rumors about a potential collaboration started spreading last week when the creative director of Levi's tweeted about working on a film piece for the collaboration. Now it sounds like the rumors are not only confirmed, they're even bigger than we might have suspected.
According to WWD, the capsule collection Opening Ceremony is creating with Levi's will not only be sold at Opening Ceremony's ever-expanding pantheon of shops (one in the Ace Hotel, you'll recall, is approaching launch), it will also be available at a fleet of other hip retailers like Barneys, Fred Segal, Collette in Paris and Henrik Vibskov in Scandinavia. Levi's will apparently devote the entire floor of its Union Square outpost to the collaboration for a few weeks starting February 19. Most exciting of all, Opening Ceremony for Levi's will be "a multi-season, ongoing project" -- meaning, expect several iterations in seasons to come.
Contrary to what many in the industry might have been expecting, the Levis' + Opening Ceremony collection will not be tackling jeans, but instead will focus on fine-wale corduroy -- from unisex shorts for $106 to jackets in for $178 -- in a wide variety of colors like lavender and "curry," in addition to classic navy and white.