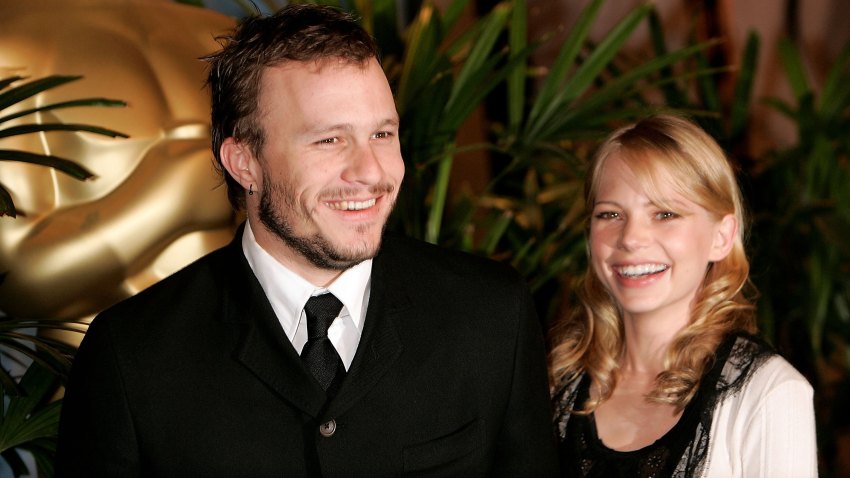 It doesn't seem that there is a single person out there who thinks the late Heath Ledger won't get a golden statuette for playing the Joker in "The Dark Night." Sure, there may be people who don't think he should, but nobody's saying he won't. So let's just dispense with the "should Ledger win," and "if he does" hedging and just pretend we're all on the same planet. So, after his name is announced who'll get the award?
The Academy announced that the Oscar would go, eventually, to his now three-year-old daughter Matilda. Which means, for the time-being it's going just where it should: her mom Michelle Williams' mantle in Brooklyn.
The stickiness comes in with the fact the Academy requires recipients to sign a contract before they hand over an Oscar. The agreement sates the person won't sell the statuette without first offering it to the Academy for $1, so they don't have the deal with impropriety of disgraced former Oscar-winners hocking their Oscars for crack money, or this case their dead father's Oscar for crack money. As a minor, Matilda can't sign it, so Williams will do it, and hold the award until 2023, when her daughter can sign for herself. Simple enough. The Oscar goes where it belongs and nobody complains. (And this on the heels of the scuzzy insurance company finally agreeing to pay Ledger's death benefit after a year of haggling.)
All of this sheds no light on who will actually accept the award on Sunday, but it seems likely that it will be Williams. Of course, they could always have Ledger's costar, Christian Bale accept the award, but that could end in FCC fines after another Bale meltdown. So best to play it safe and go with the grieving semi-widow (the spouses of deceased winners traditionally accept). Williams and Ledger were not married, and reportedly estranged at the time of his death, but none of that should really matter. Assigning the award to Matilda seems like safe hedge, though.
Copyright FREEL - NBC Local Media