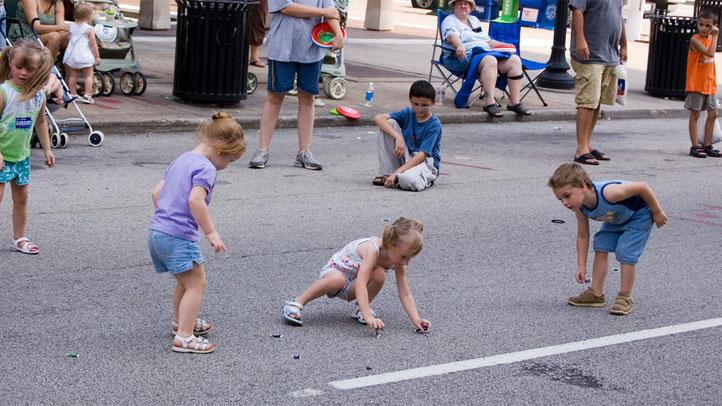 The number of children with lead poisoning in New York City in 2010 remains at a historic low, according to the latest figures from the Health Department.

Among children younger than 6 years, the agency recorded 1,429 poisonings in 2010 -- down only two from the 1,431 reported in 2009.

Although the number of childhood lead poisoning cases has declined 47 percent since 2005, the decline slowed for unknown reasons between 2009 and 2010.

The Health Department says that lead paint is the main cause of lead poisoning and young children are most at risk.

"It is critically important that landlords follow the law and safely repair peeling lead paint in homes with young children. Too many children, especially those living in older, poorly maintained housing, are still vulnerable to this serious but preventable health problem," said Dr. Thomas Farley, New York City Health Commissioner.

Lead poisoning -- defined as a blood lead level containing 10 or more micrograms of lead per deciliter of blood (mcg/dL) -- can cause learning and behavior problems, even at low levels of exposure.

State law requires doctors to test children at or around 1 and 2 years of age. Blood lead testing is the only practical way to identify the children who are sick, given that most children with elevated blood lead levels have no symptoms,

The three neighborhoods with the highest rate of lead poisonings in the city are in Brooklyn. Greenpoint had the highest rate with 11 cases per 1,000 children tested, followed by Borough Park and Bensonhurst-Bay Ridge.

The citywide rate is 4.2 cases per 1,000 tested.

The Health Department recommends these tips to help protect children from lead poisoning

• Inform your landlord about any peeling paint. By law, landlords must fix peeling paint in homes where young children live. If your landlord does not respond, call 311.

• Ensure your child is tested for lead poisoning at 1 and 2 years of age. Have older children who may be at risk of lead exposure tested as well.

• Remove any possible lead dust by regularly washing floors, windowsills, hands, toys and pacifiers.

• Avoid imported foods known to contain lead, including spices, medicines, pots, dishes, cosmetics and toys.

• Use only cold tap water for making baby formula, drinking and cooking.

If you want to learn more about lead poisoning prevention, take part in National Lead Poisoning Prevention Week, Oct. 23-29. The Health Department will provide educational programs across the five boroughs.