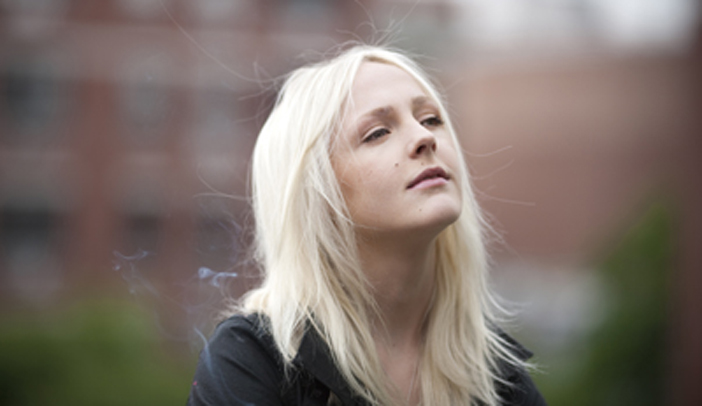 Beguiling English folkie Laura Marling will play two shows, an early and a late one, at the McKittrick Hotel on Sunday, Dec. 11 in support of her winning new album A Creature I Don't Know .
Marling is known for her assured, finely-plucked guitar stylings and the sort of novelistic, precise lyrics that have inspired plenty of "beyond her years" critical raves.
Her music is elegant and pastoral in all the best ways, which makes it greatly amusing that her live shows are so charmingly awkward, filled with winning anti-banter.
I have personally seen Marling apologize for her inability to say "awesome" like an American, give rambling book recommendations and then apologize for her inability to properly banter with the crowd.
The apologies are completely unnecessary, as her dry, off the dome chats are a big part of what makes her live show so fun.