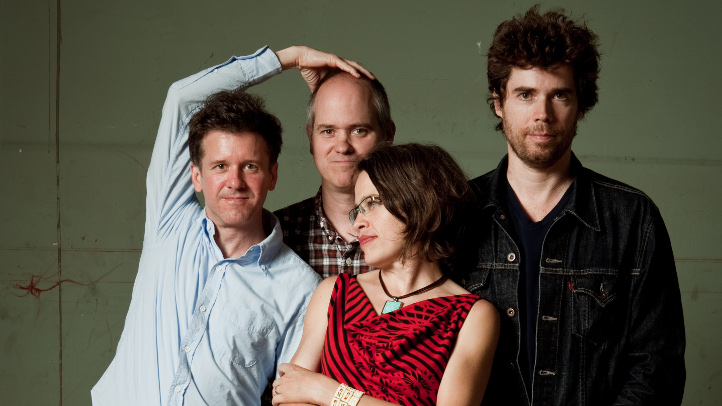 Sometimes it all comes together. Sometimes we are lucky enough to be caught in a storm of all things awesome.

Tonight, New York's party people are sitting squarely in the eye of that storm, which includes perfect weather, free concerts and a Thursday night that is followed by a typically effortless summer Friday.
Tonight's free, outdoor concert options include Patti Smith at Castle Clinton, tUnE-YarDs with Austra on Pier 54 at the Hudson River Park and Joan Jett and the Blackhearts at Coney Island, but I'd like to focus your attention on what is happening at the House of Vans.
The House of Vans is a skater's oasis found along the water in Greenpoint, Brooklyn, and as part of its summer House Party series the spot will open its doors to one of the classic power pop groups of the modern era – Superchunk along with OFF! and Lemuria.
You can expect a number of things from Superchunk this evening. For one thing, you can expect to see front man Mac McCaughan jumping and running around in a spastic manner.

You can also expect the band to play a number of choice cuts from its latest album Majesty Shredding that came out in September of 2010.

You can also expect a crowd that spans a wide spectrum in age to be singing along while sporting ear-to-ear grins.
To get into tonight's all ages, free show at the House of Vans you will need to RSVP. This does not guarantee entry, but it is necessary to get in.

You will probably want to head out there after work to avoid getting cut off due to capacity.

Sure, it may sound like a bit of a hassle, but you'll walk home happy that you made the effort.