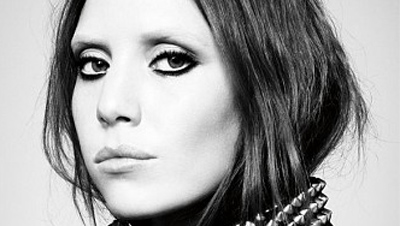 Yes, both of this complex Swede's shows are sold out through the usual channels. That's what happens when you somehow manage to parlay your dark, idiosyncratic-yet-accessible sound into mainstream buzz and collaborations with Kanye West and coveted covers on Glee.
Those projects are just the tip of the creative iceberg these days for Li Lykke Timotej Zachrisson, as her just-out sophomore album Wounded Rhymes—produced by Bjorn Yttling of Peter, Bjorn & John, featuring covers of tunes by A Tribe Called Quest and Lil' Wayne—demonstrates.

Check her out doing a live performance of the album's driving first single, "I Follow Rivers," at (Le) Poisson Rouge below (for the tambourines alone), as well as the soulful girl-group vibe of "Love Out of Lust," from the same show.
And it's all the more reason to catch Lykke Li live. Craigslist is rife with tickets for the Webster Hall shows Tuesday, May 17 and Wednesday, May 18 (a pair will run you about twice to three times the $30 face value). And even if you miss out on these performances, which will feature Grimes, a.k.a. Montreal performance artist Claire Boucher, doing opening honors, don't forget Li's Central Park Summerstage date on August 1; $30 advance tickets are still plenty available for that date here.