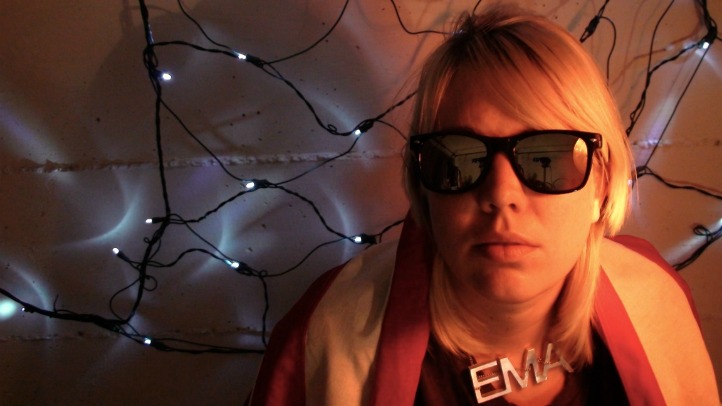 Earlier this year, Erika M. Anderson made a phenomenal album. Past Life Martyred Saints was a noisy, slow-burning folk epic: sometimes quietly haunting, sometimes momentously cathartic, very often violent.
It's deeply felt music that either demands your empathy or inspires more free-formed emotional response, but almost never leaves you cold. And after the album's almost universally positive reception and her stirring appearance at the Pitchfork Music Festival, you get the feeling Anderson isn't long for intimate venues like Glasslands Gallery.
So consider this a chance to see EMA up close while it only costs $10 to do so (tickets are still available online here). Anderson's got a reputation as a dramatic, engaging performer -- former band Gowns was known for its intense live show -- and at Glasslands, where it's hard to be more than 20 feet from the stage, her energetic angst will come through loud and clear.