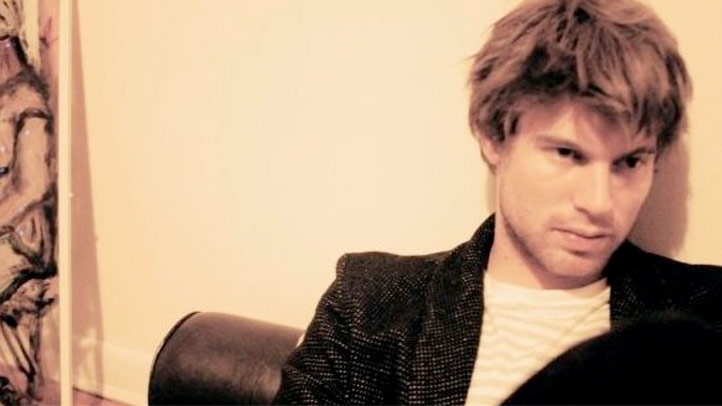 When Doveman (Thomas Bartlett) kicked off his Burgundy Stain Sessions at (Le) Poisson Rouge—a series of shows modeled on old-world salons, where an eclectic group of artists would convene for a night of semi-improvised entertainment—the evening was full of special moments.
Beth Orton was there, Glen Hansard (the Swell Season) performed a song he'd apparently written a few hours prior in the dressing room (a ballad about his ex-love and Once co-star Markéta Irglová), and Annie Clark (St. Vincent) was one of the "special guests" who showed up unannounced, covering Brian Eno's "Some of Them Are Old." The whole thing felt more like you were a fly on the wall at a rehearsal or a house party than participating in a ticketed event: Songs were learned on the fly, and the set list hewed largely to the theme of "Whatever the Hell I Feel Like Playing."
Bartlett continues to call up his musical friends and have them come out to jam: Tonight's Burgundy Stain Sessions includes a repeat cameo from Brooklyn's Dawn Landes and Brit David Thomas Broughton, alongside Martha Wainwright and (L)PR favorites Elysian Fields.
Doveman: The Burgundy Stain Sessions with Martha Wainwright, Dawn Landes, David Thomas Broughton and Elysian Fields. Wednesday, March 16, 10PM at (Le) Poisson Rouge, 158 Bleecker Street, 212-505-3474. Tickets are $15, available here.