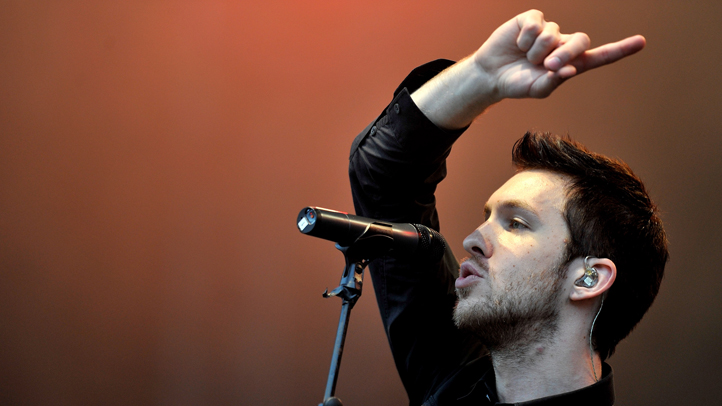 Calvin Harris has had a whirlwind couple of years. The dance producer has done a slew of singles for the likes of Dizzee Rascal and Kylie Minogue, to name a few, and topped the charts in the UK with a bunch of No. 1s since the release of his gold album I Created Disco in 2007 and the No. 1 Ready for the Weekend in 2009.
We don't talk much about dance music here at Nonstop Sound, if only for the danger some of its fans pose our readers. But a last-minute jam like this would be suspect to miss. Harris plays a last-minute show tonight at LAVO in the East Village. We figure Thursday is as good a night as any to get down on some seriously upbeat jams.
Here's the official video for "Bounce," featuring Kelis. It stars AJ English, general instigator extraordinaire, causing mayhem with unsuspecting Vegas partiers throughout a whirlwind day in The Meadows. It's a pretty good cut, considering reports the crew was under budget. It dropped late in May but is sexy, scary, hilarious and Bebe Zeva is in it too.
My favorite clip from the shoot is at the wrap party -- featured at the end of the video -- when AJ jumps into a pool which for some reason is off limits. He then hands a security guard his pants. (From Calvin's official YouTube channel.)
AJ (full disclosure, we came out of the same scene in Idaho) will tell you this got him banned from the Wynn for life after some manhandling from soaked security guards. Which boggles the mind a little bit. Considering it's a swimming pool. Assumed for the use of swimming.