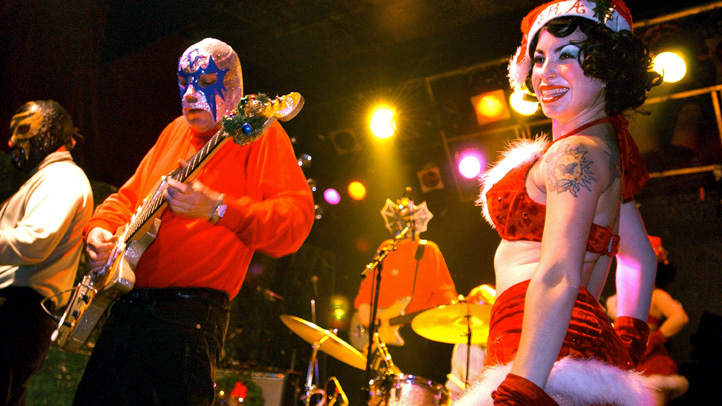 Last year, Los Straitjackets guitarist Danny Amis was diagnosed with multiple myeloma. In response, a number of bands -- many of whom count Amis as a friend or former member -- have collaborated for a string of six benefit concerts, the proceeds of which go towards helping Amis defray the extremely high medical costs associated with this rare form of bone cancer.
Wednesday evening, Maxwell's will host the next Benefit for Danny Amis, featuring the New York City surf-rock band the Raybeats, for whom Amis used to play bass, and Ira Kaplan and Georgia Hubley of Yo La Tengo, who count Amis as a close friend and former roommate.

On Yo La Tengo's website, Kaplan wrote, "It promises to be a one-of-a-kind evening, I'm sure of that, and I hope you can make it." The lineup also includes former Maxwell's fixtures The Individuals, Tall Lonesome Pines, and Purple Knif. Tickets are $15 and available from Ticketfly.
If you can't make the event, you can still make a donation at Amis' website here.