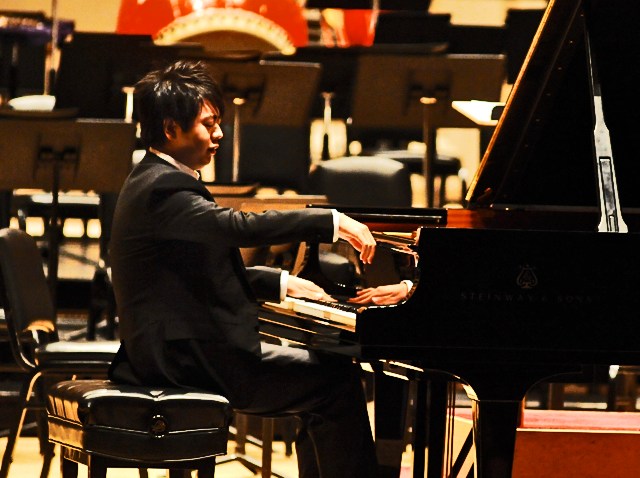 Lang Lang gave two stunning performances at Carnegie Hall's first Chinese art and cultural festival, "Ancient Paths, Modern Voices." The three-week festival celebrating Chinese culture, native Chinese artists and featuring events throughout the city runs from October 21 to November 10 .

Lang Lang, 27, was born in China and began playing the piano at age three. He earned international fame at age 17, when he was called on for a dramatic last-minute substitution at the Gala of the Century concert with Chicago Symphony Orchestra.

His music is like a stream of spring flowing out with a soul combined East and West. His performance style reminds me of Tai Chi.

"His fingers move so fast!" audience Vivian Rigney said in amazement.

Backstage, the young pianist was treated like a rock star and was surrounded by friends, fans and world-class artists like Tan Dun.

"I feel happy when I play … it's like having fun." Lang Lang told NBC New York.

Lang Lang's performance in the opening ceremonies of the Beijing Olympic Games was said to have inspired 40 million Chinese children to learn to play classical piano.

"I am Chinese … I like the discipline of the culture and the liberal spirit of American culture." In person, the young pianist is outgoing, talkative and very funny, quite a contrast to his on-stage style.

Lang Lang said his name means "a brilliant man" in Chinese. True to the meaning behind his name, the young artist has performed at Carnegie Hall 15 times. When asked about his secrets of success, Lang Lang said, "Be patient and be prepared when opportunities come."

For more information on Lang Lang, check out his Web site.