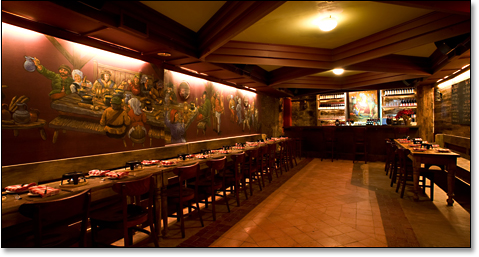 UrbanDaddy mentions, and we've confirmed, that La Cave des Fondus opened last night. We find it kind of hilarious that UD is recommending this place and its baby bottles. Fondue?
Most UD readers probably think "fon-don't." But then again, anything's manly when you pitch it as a date place.
The other day UD even recommended a cupcake spot, Sweetiepie (which, by the way, seems a lot like Village Tart). Anyway, here's your first look at the place.
The Big Cheese [UrbanDaddy]
Related: Will New Yorkers Pay to Drink Wine From a Rubber Nipple?
Read more posts by Daniel Maurer
Filed Under: fondue, jacques, la cave des fondus, nolita, Openings
Previously on NYmag.com's Grub Street...

Copyright FOODD - NY Mag